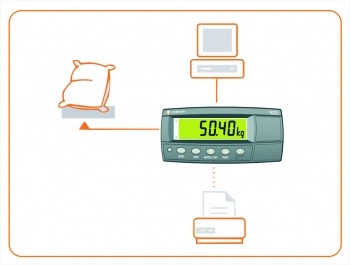 Rinstrum's trade approved weighing systems all feature:
Built-in RS232 – For connection to printer, PC or display
Configurable printing – For customised reports, printouts and dockets.
Built in clock calendar – For date and time stamping
Dedicated function keys – Zero, Tare, Gross/Net
Trade Approved – Australia, Europe and USA
Standard functions – Unit switching, counting, manual hold, peak hold, live weight, totalising, high resolution, auto tare, show set points
Complete range of mounting options – panel, wall, post or desk
PC configuration software (Viewer) – To transfer and backup indicator configuration for faster, easier setup.
Additional features are listed for each product.
The R300:
Compact housings – R320 ABS housing (160x75x30mm) or the R323 flush stainless steel housing (R323)
The R420-K401:
Multi-line display (29mm and 18mm) uses logical prompts along with dedicated and programmable function keys
Flexible modular system with optional modules: I/O, button module, analogue output module and additional communications modules.
Supports up to 16 x 350 ohm