Description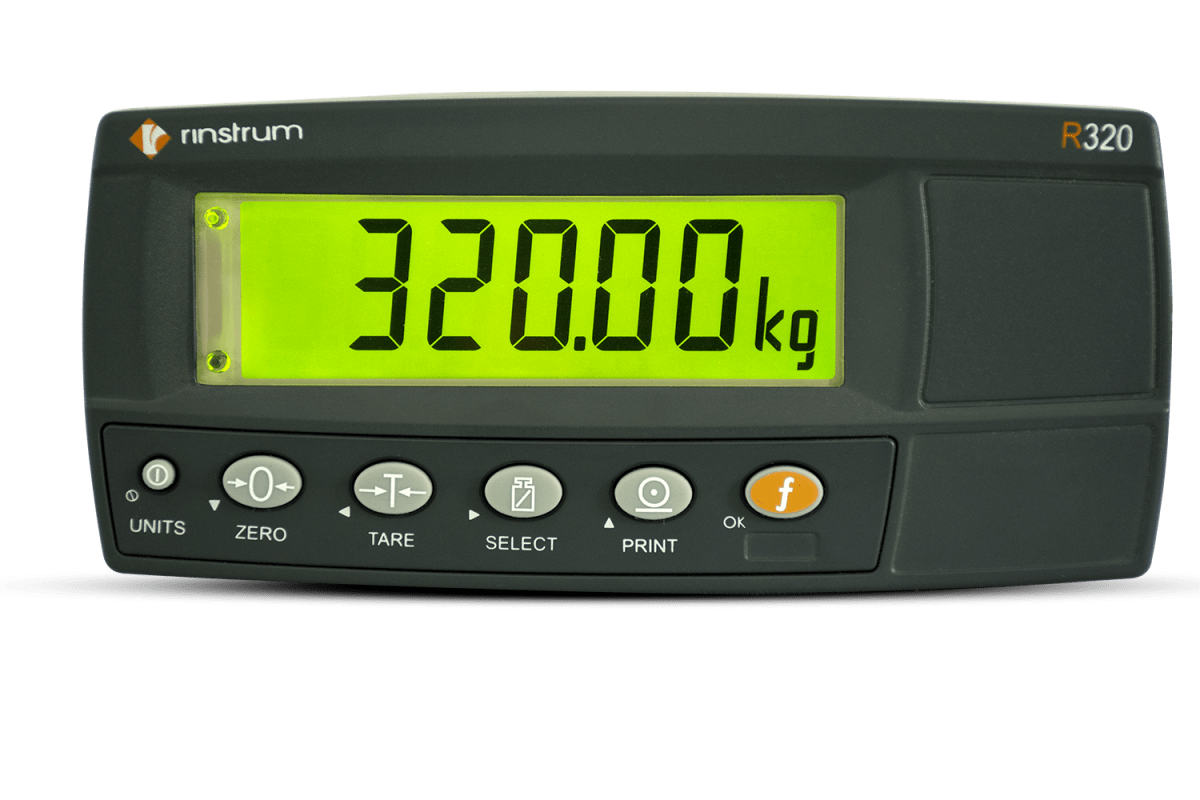 Key Highlights & Features
20mm (0.8in) LCD display with LED backlight
AC, DC 7 - 24V and rechargeable NiMH battery options
IP6 5 rated housing
rinLINK connector
Tough, compact ABS housing
Trade Approved Australia/Europe/USA
Versatile mounting options
Product Description
The R300 series of indicators builds on over 15 years of design experience to create a series of cost effective reliable products that are ideal for use in mobile applications such as forklifts, platforms, inside truck cabs, crane scales and OEM applications. The compact housing and versatile power supply options make them suitable for basic weighing through to OEM applications. They are ideal for basic weight-control or level-control functions. R320 is an ABS housing with IP65 rating that is available in either a panel mount version or a full housing version using M12 connectors for simplified installation. As with all R300 Series units, the latest versions include more memory allowing for the range of application firmware to be preloaded.
Flexible mounting options: desk, wall and pole mounting.
Wide DC operation (7-24V) to suit a variety of onboard OEM applications. Eliminates the need for third party power supplies saving on system complexity and cost.
Long life rechargeable battery options ideal for mobile installations allowing for operator flexibility.
rinLINK magnetically coupled link on front fascia for easy access in situ for updates/setup of the indicator, saving the installer time and effort.
IP65 rated housings: Dust tight and protection against projected water, increasing reliability and indicator life time.
Trade approved in Australia, Europe and USA. Products are export ready with approved componentry.
Smart Weighing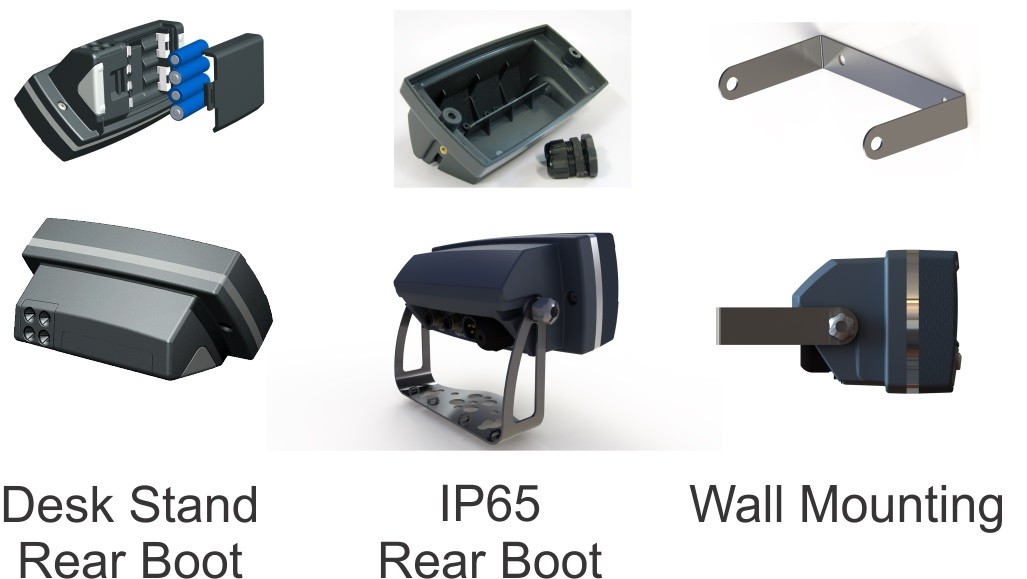 Flexible mounting and power options
Desk stand with 4xAA battery compartment
IP65 rear boot
Rechargeable battery option
Wall mounting bracket to work with desk stand or rear boot.
...now that\'s smart weighing!
Product Downloads
The following files are available for download for the R320 ABS Indicators. Ensure you select the correct documentation for your unit's software version. Check back regularly for software and other updates.
To download files, please click on a filename below. A save dialogue box should appear allowing you to specify your save location.
If a save dialogue box does not appear, right click on the link and select save target as.
Files