Description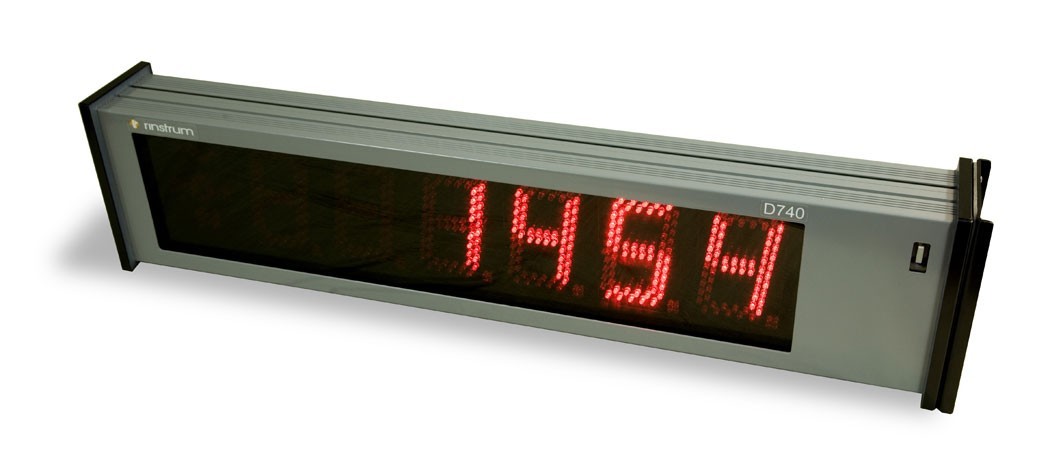 Key Highlights & Features
120mm Ultra bright LEDs
Auto-detecting setup
Cross manufacturer compatability
RS-232/485 & 20mA Serial Inputs
RS-232/485 & 20mA Serial Inputs
Shatterproof glass window
Status Annunciators
Product Description
The D740 is a super bright LED remote display that is part of Rinstrum's range of large remote that are built for industrial applications for both indoors and out. The range includes the D640, D740 and 6500, they feature:
Isolated RS232, RS485 and 20mA loop serial input;
3 annunciators;
Shatterproof laminated glass window;
Compatibility with a wide range of indictors.
The meaningful display, with annunciators and numeric and alpha characters, and the highly visible digits allow for precise reading across long distances in work sites. The D740 features:
Double row of highly reliable super bright LED's to create a display that is visible in all lighting conditions, even in direct sunlight.
120mm (4.7in) digits for easy reading under all lighting conditions.
Available in a variety of configurations from 5 to 7 digits
Easy firmware upgrades using the magnetically coupled infrared communications on the front pane
DC version, making it suitable for installation into DC environments directly
Smart Weighing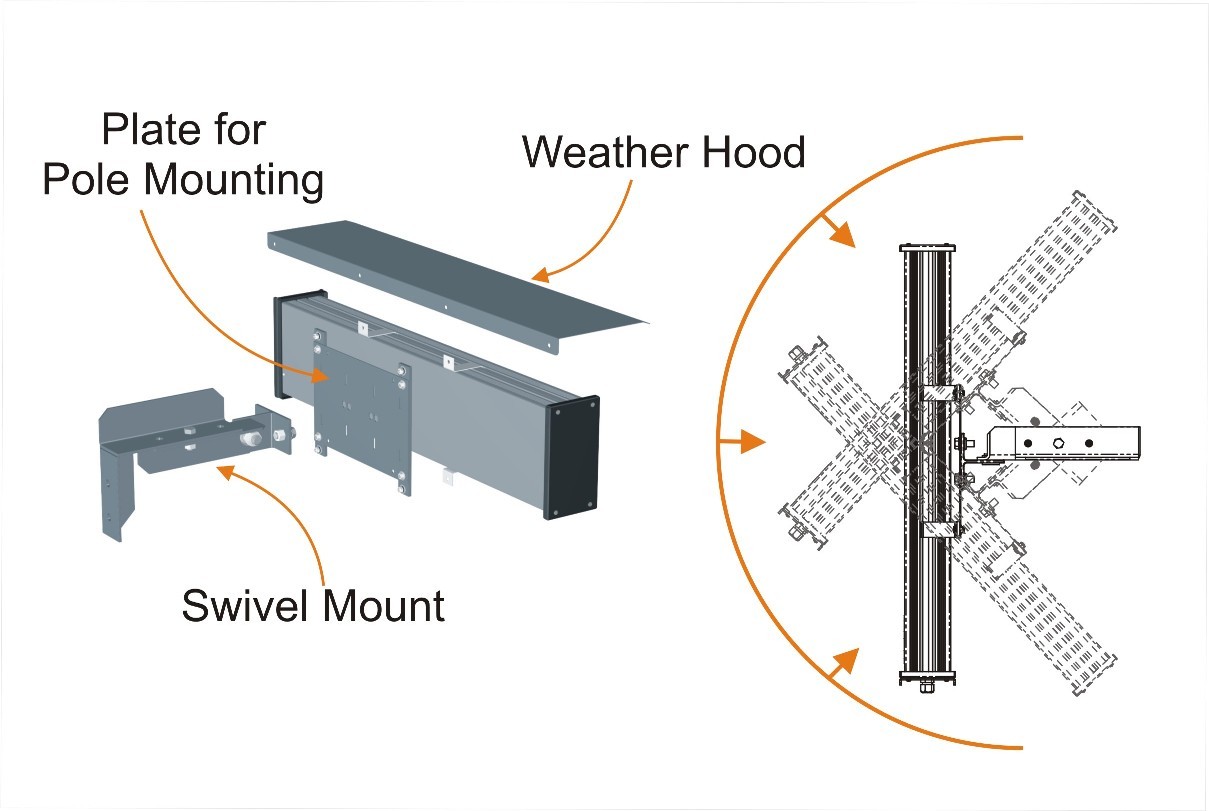 Tough Housings
The housing are designed and built for industrial environments with accessories for versatile mounting.
Shatterproof laminated glass

Powder coated aluminum extrusion

Weatherhood

Swivel arm for directional wall or pole mounting
This combination of features ensures the displays will reliably work in rugged environments with reduced safety concerns and reduced risk of damage from weather or knocks. 
...

.now that's smart weighing.
Product Downloads
The following files are available for download for the Remote Display - Ultra Bright LED - D740. Ensure you select the correct documentation for your unit's software version. Check back regularly for software and other updates.
To download files, please click on a filename below. A save dialogue box should appear allowing you to specify your save location.

If a save dialogue box does not appear, right click on the link and select save target as.
Files