Description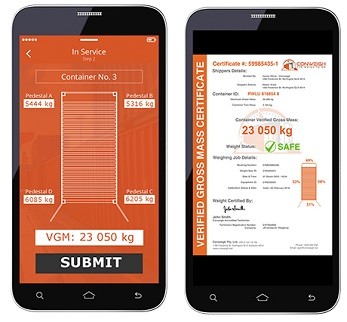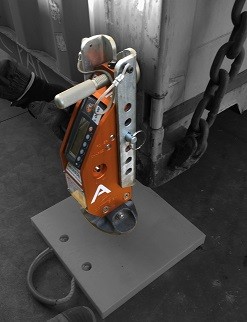 Key Highlights & Features
Ideal for reach stackers, side loaders
Immediate Online VGM Certificate generation
Low power Bluetooth back to phone application
Mobile and fast to setup
Patented load introduction for accuracy
Suitable for uneven ground
Product Description
The conWEIGHr container weighing pedestal set is an innovative mobile container weighing kit that has been developed to provide a certified and convenient solution for shippers and freight forwarders to comply with the SOLAS VGM legislation. Each conWEIGHr pedestal incorporates a pillar load cell and R320 digital weight indicator.
The conWEIGHr shipping container weighing equipment enables certified mobile, efficient and accurate container weighing and VGM certificate generation. Attach the 4 pedestals to any type of shipping container to weigh the container, generate a VGM certificate and be fully compliant with SOLAS Container weight laws.
The conWEIGHr pedestals can be used to make the following applications into mobile weighing devices:
- reacher stack
- side loader
- straddle carrier
- fork lift
Benefits of using a conWEIGHr system:
- Eliminate unnecessary container transport and weighbridge related travel and time costs
- Improve efficiency in machinery movements and resource productivity
Trade Approvals:
NMI TRADE APPROVED to CLASS III - NMI Certificate of Approval NMI P6/10B/92
OIML CERTIFIED - OIML Certificate of Conformity R76-1/1992-AU1-16.0
Effectivley turn your container lifting equipment into a Class III NMI trade approved weighing device with conWEIGHr.
Smart Weighing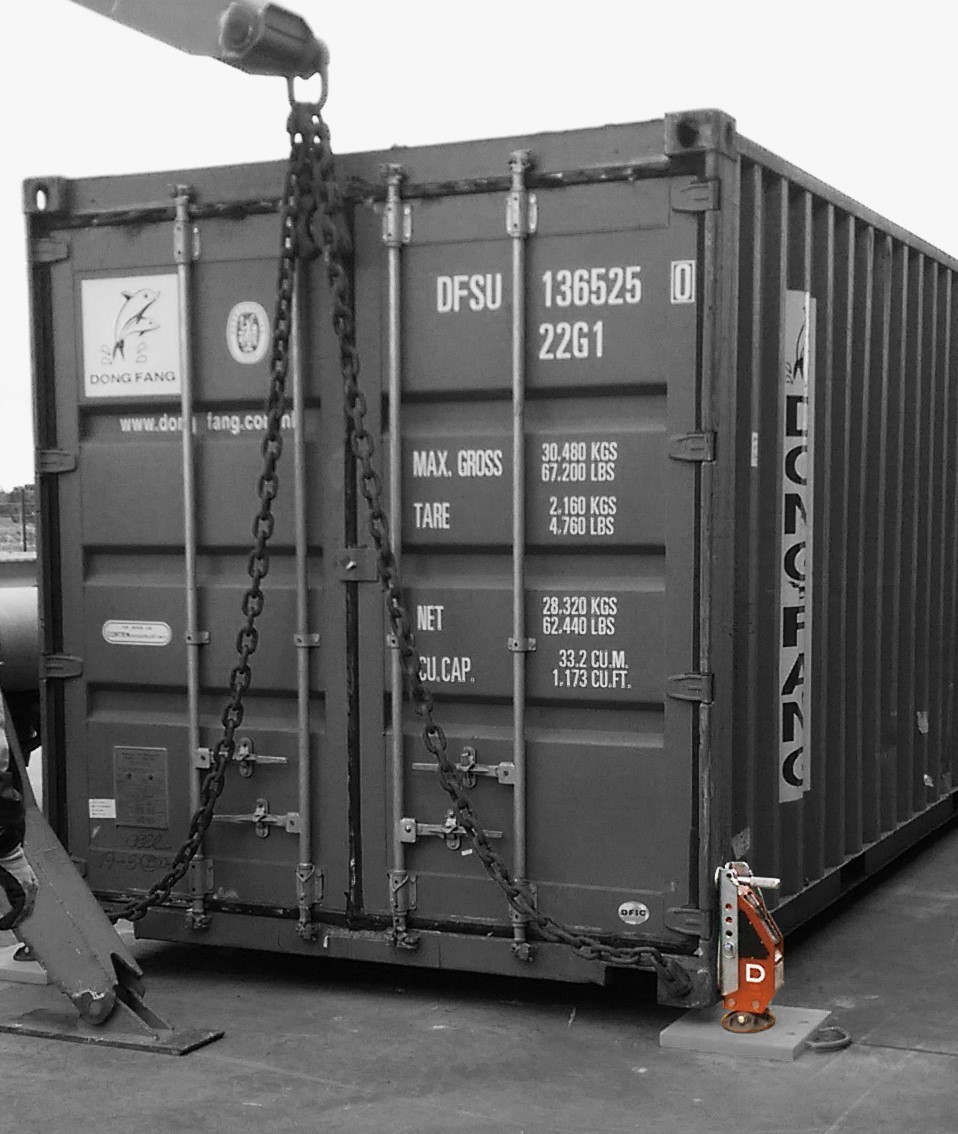 Mobile Container Weighing
- Attach the 4 conWEIGHr pedestals to any type of shipping container to weigh the container.
- Generate a VGM certificate using the Conweigh VGM Applicaiton and be fully compliant with SOLAS Container VGM rules.
...now that's smart weighing
Product Downloads
The following files are available for download for the conWEIGHr Pedestals. Ensure you select the correct documentation for your unit's software version. Check back regularly for software and other updates.
To download files, please click on a filename below. A save dialogue box should appear allowing you to specify your save location.

If a save dialogue box does not appear, right click on the link and select save target as.
Files