Description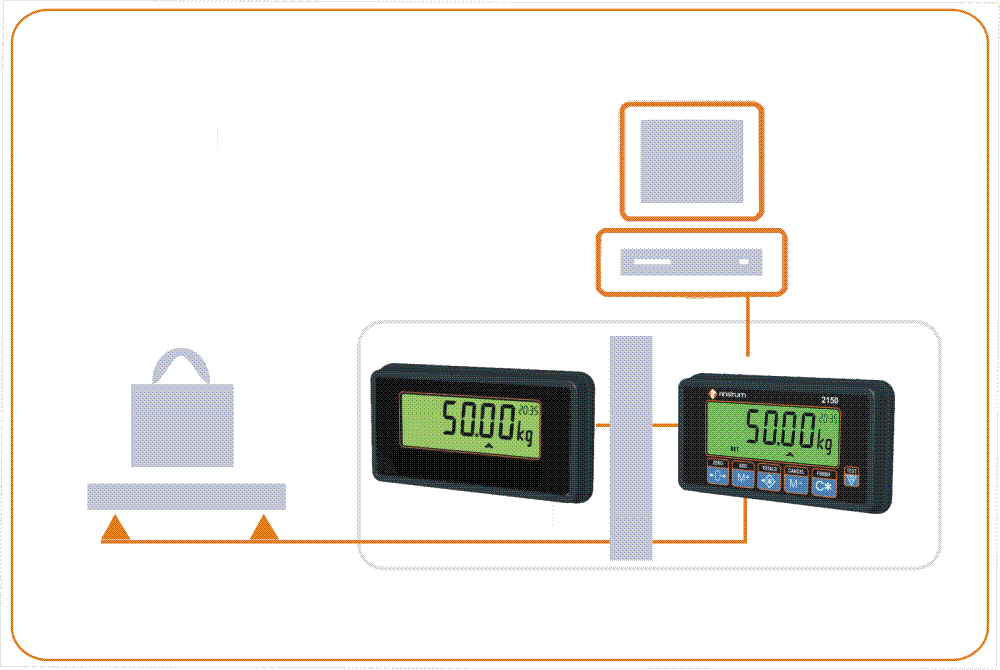 Key Highlights & Features
Combine with 2101 remote display
Dedicated baggage-weighing functions
Large 27mm Alpha LCD Display with LED backlighting
Printing output option
Remote display output
Trade approved 6,000d@1/V/d
Up to 3 overload alarms
Product Description
The 2150 has dedicated baggage-weighing functionality for easy monitoring of both the total weight summing and the number of bags to ensure preset bag numbers and weight limits are not exceeded.
Dedicated key pad functions: Dedicated function keys offer a superior operator interface, along with pre-determined bag and total weight limits to warn of excess baggage weights.
Standard serial output: Can send data to an optional 2101 remote display for customer viewing, for printing or for network communications. An optional serial splitter device can be used to allow data to be sent to more than one device at a time.
Suitable in various lighting conditions: The large 27mm (1.1") high LCD display and LED backlighting make for improved visibility in all lighting conditions.
Panel mount: The 2150 and 2101 have a slim housing (only 23mm 0.9" deep) making them easy to install mounting directly on a surface with small cut outs only required for cabling to pass through.
Smart Weighing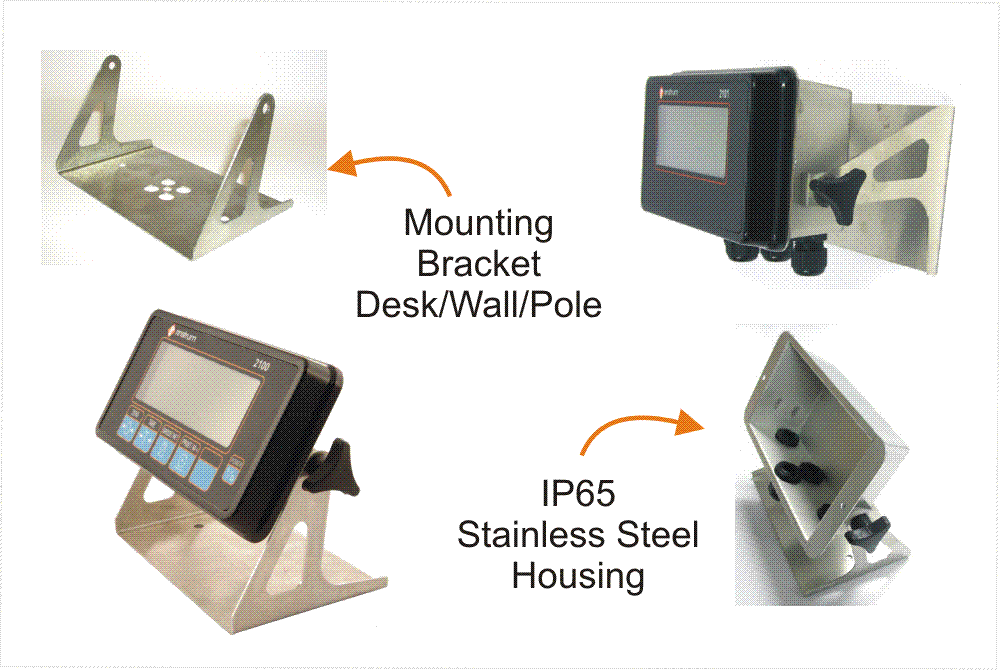 Flush Mount
- The standard indicator (12VDC) is flush mount with a maximum depth of only 23mm, small cutouts only required for cabling.
Stainless Steel Housing - The optional stainless steel housings allow for standalone desk/wall mounting accommodating the three power options (12-24VDC, 110-240VAC or battery).
These options ensure that the indicators can be suitably mounted in a variety of environments.
..now that's smart weighing.
Product Downloads
The following files are available for download for the Baggage Weighing Indicator - 2150. Ensure you select the correct documentation for your unit's software version. Check back regularly for software and other updates.
To download files, please click on a filename below. A save dialogue box should appear allowing you to specify your save location.

If a save dialogue box does not appear, right click on the link and select save target as.
Files