Rinstrum R400 Series used in Packweigh Equipment's Solutions
Packweigh Equipment is an Australian company that designs, manufactures, and imports products that weigh and package products.
Several of Packweigh's bagging and filling solutions rely on the dependability and robustness of Rinstrum's R400 series of indicators, which act as batch controllers that ensure accuracy and speed throughout the process.
Examples of Packweigh Equipment that uses Rinstrum R400 Series indicators include:
Innofil B-03 – Gross Digital Bagging Scale with Belt Feed
Innofil G B40 – Gross Weigher with Gravity Feed
Innofil VPG – Dual Vibratory Feed Gross Weighing Bagging Scale
Innobulk G – Bulk Bag Filling Machine with an Auto Bag Release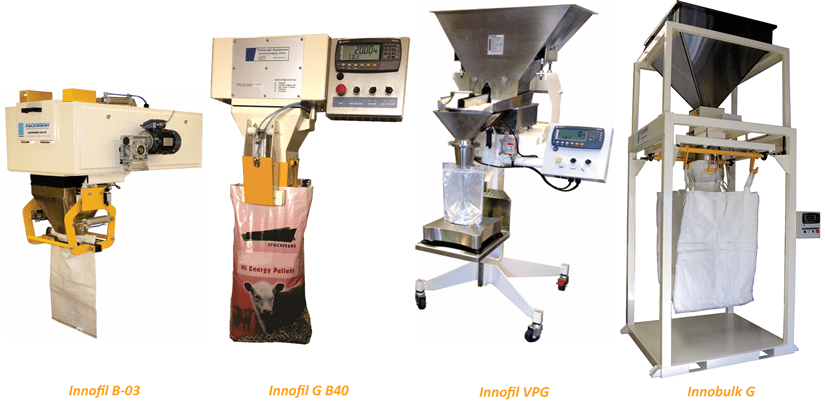 For more information on the various firmware used for batching using R400 Indicators, visit the R420-K410, K411, K412 and R423-K410, K411, K412 page. For more information on Packweigh Equipment, visit their website at packweigh.com.au.