Rinstrum Prize at 2019 ITEE Innovation Showcase goes to Rosalie Petersen
ITEE Innovation Showcase is an annual event hosted by the School of Information Technology and Electrical Engineering at University of Queensland to allow more than 100 of its students to present innovative projects in the school's key disciplines of electrical engineering, information technology, and multimedia design.
Winners in different categories are selected for going an extra mile towards innovating the next generation of technology. Rinstrum was the sponsor for 2019 ITEE Innovation Showcase's Best Hardware Solution category. UQ Student Rosalie Petersen's thesis project "A device for measuring sleeping posture during pregnancy" was selected the winner of the Rinstrum Prize, presented to her by Darren Pearson, Managing Director of Rinstrum.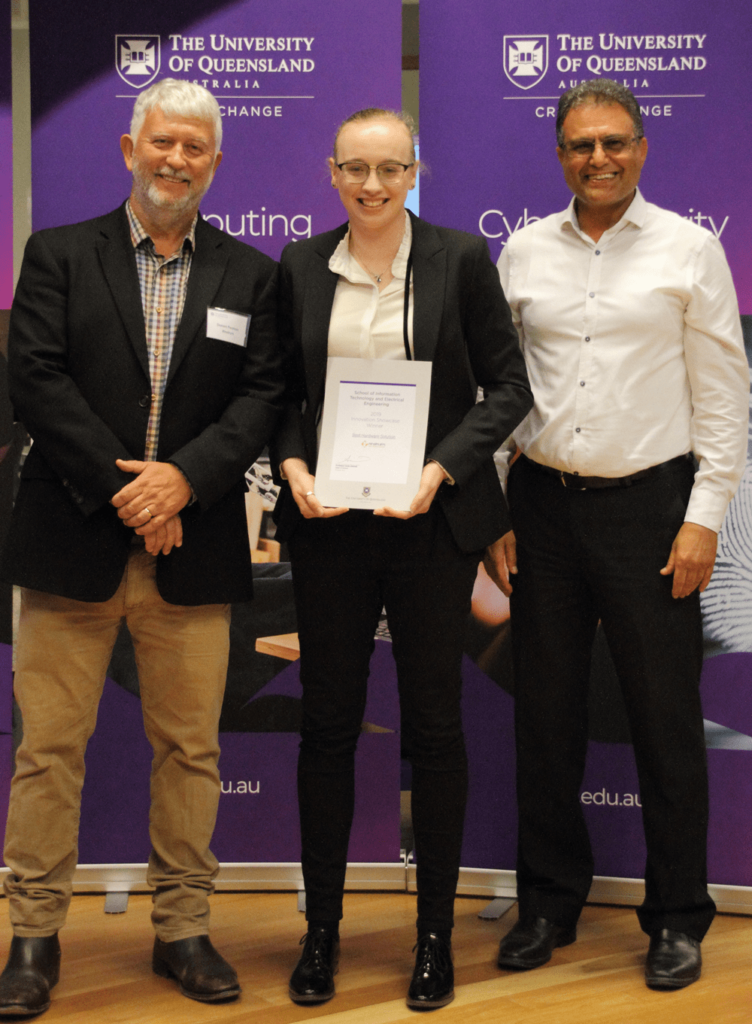 Rosalie has informed us that the prize money she received allowed her to attend the Australian Biomedical Engineering Conference in Melbourne, where she had great opportunities to network with professionals in her chosen field.
The device invented by Rosalie measures sleeping posture during pregnancy by integrating a microcontroller with a tri-axial accelerometer data and has the potential to help pregnant women determine a course of action to minimise chances of stillbirth. The device (pictured) is non-invasive and collects data on sleep position throughout a night's sleep and a report can be generated based on the data collected. This technology has not just the potential to reduce stillbirths, but also to reduce complications for women during pregnancy that can lead to a loss of life. The device has also been designed to be comfortable, easy to use, inexpensive, and lightweight. The device stores posture data on a microSD card, and has USB connectivity for easy access via a PC.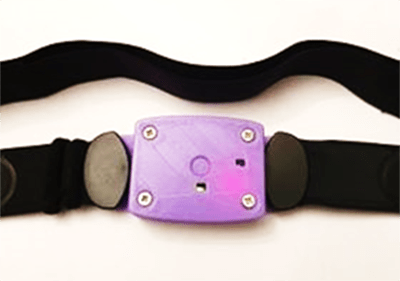 On behalf of Rinstrum, we take this opportunity to congratulate Rosalie on her award and to wish her continued success in her career.