C520 DB9 Indicator provides better connectivity
Rinstrum's C520 Indicators now have two DB9 Serial ports for better connectivity without the need to add Serial connectivity modules. This improvement was added based on feedback received from Rinstrum's dedicated client base.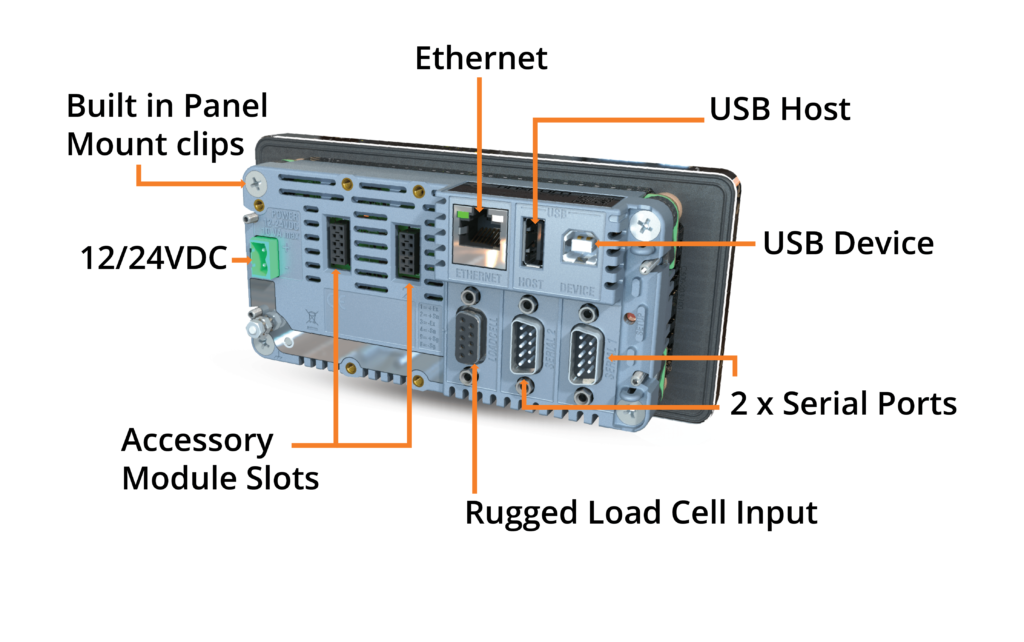 The two serial ports are standard DB9 sockets requiring a female DB9 plug. Serial Port 1 has RS232 and RS422/RS486 connectivity, while Serial Port 2 has RS232 output.
For more information on C520 Indicators, visit the C520, C530 and C527 Industrial Weight Controllers page.