Description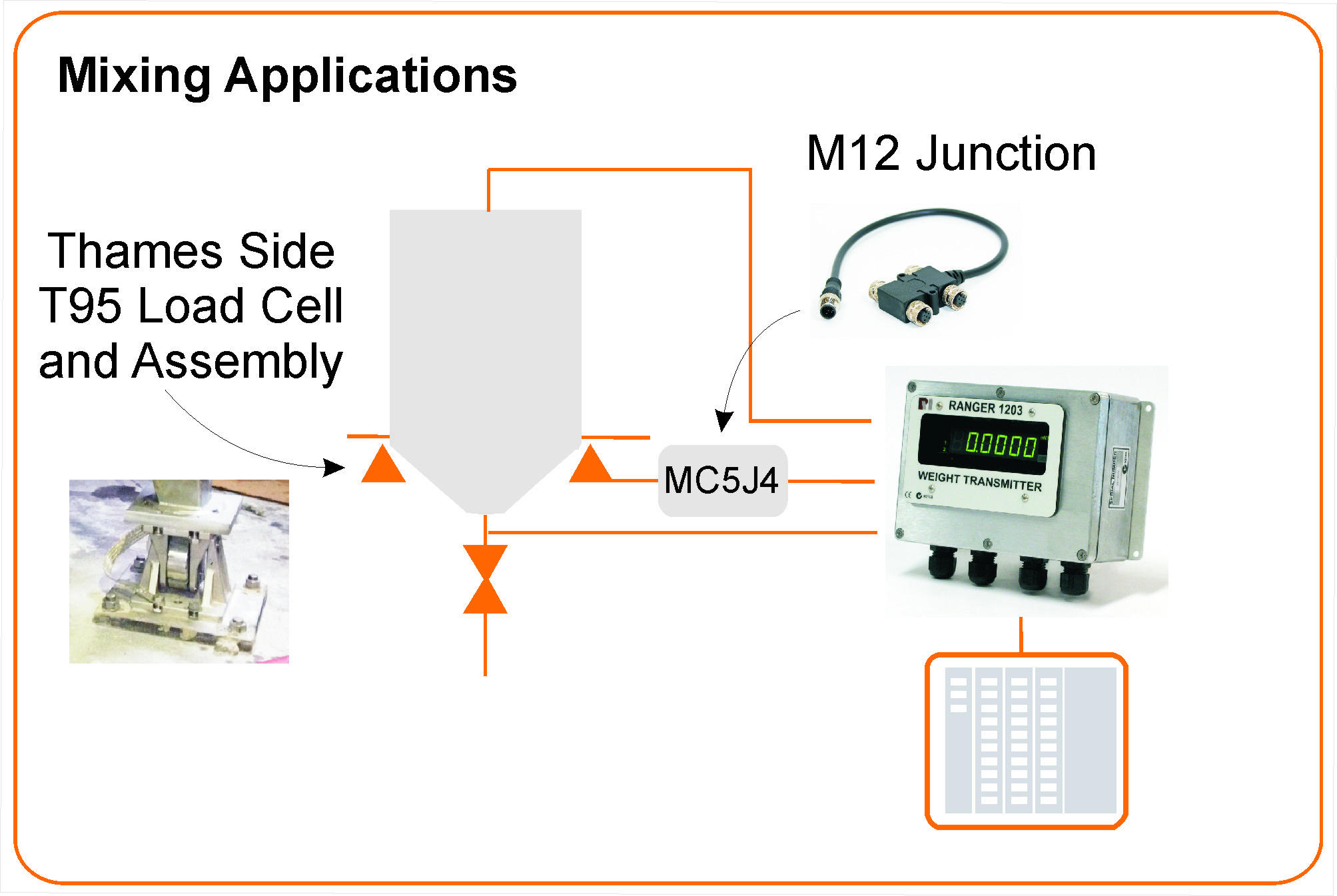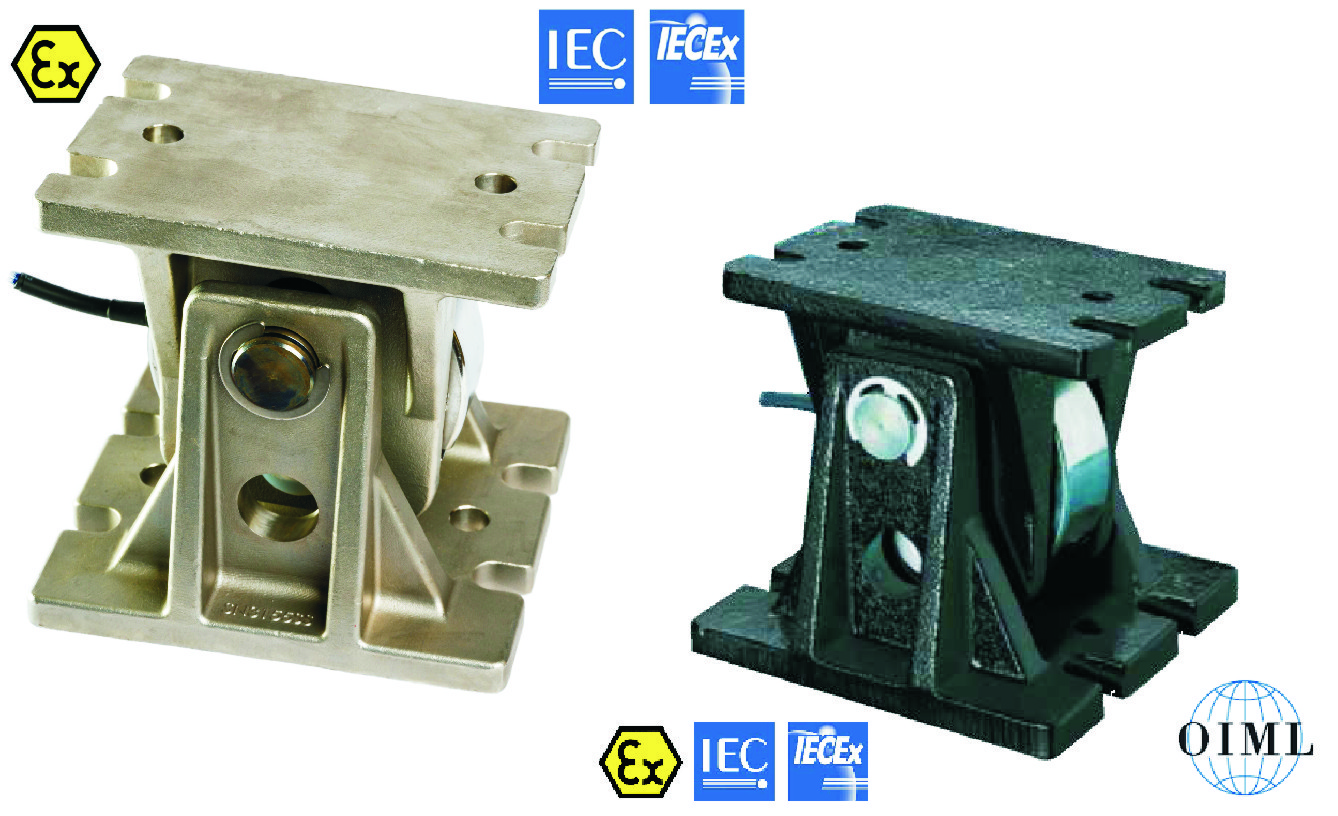 Key Highlights & Features
Ease of installation
Fully welded construction sealed to IP68/IP69K
Ideal in vibrating applications
Integral lift off prevention
OIML C3 approved
Stainless steel load sensor
Unique damping feature
Product Description
The T95 range comprises of a stainless steel load cell complete with tough, painted mounting assembly.  Although the assembly is used in compression, the cell is mounted in a pendulum and operates in tension. This ensures that the load point is always maintained through the central axis of the cell, even when the assembly is subjected to considerable movement or misalignment.
Rinstrum is now stocking T95 assemblies which are ideal for weighing large vessels and mixers. Due to the design of the T95 it offers an excellent means of mounting where traditional assemblies with large constrainers were typically required. The T95 offers a self-centring arrangement where the load is applied through a tension S type load cell but in a compression assembly. The assembly then finds its own centre point due to gravity but still offers lateral movement found in many mixer applications. In addition the M12 connections simplify the cabling and installation and can work back to a simple 4 way summing unit using M12 connections.
Note: For applications in aggressive environments where stress corrosion or acid attack is an issue, a special parylene coating can be specified as an option. High temperature variants for operation up to 150oC are also available.
Please note: not available in EU non German speaking countries
Smart Weighing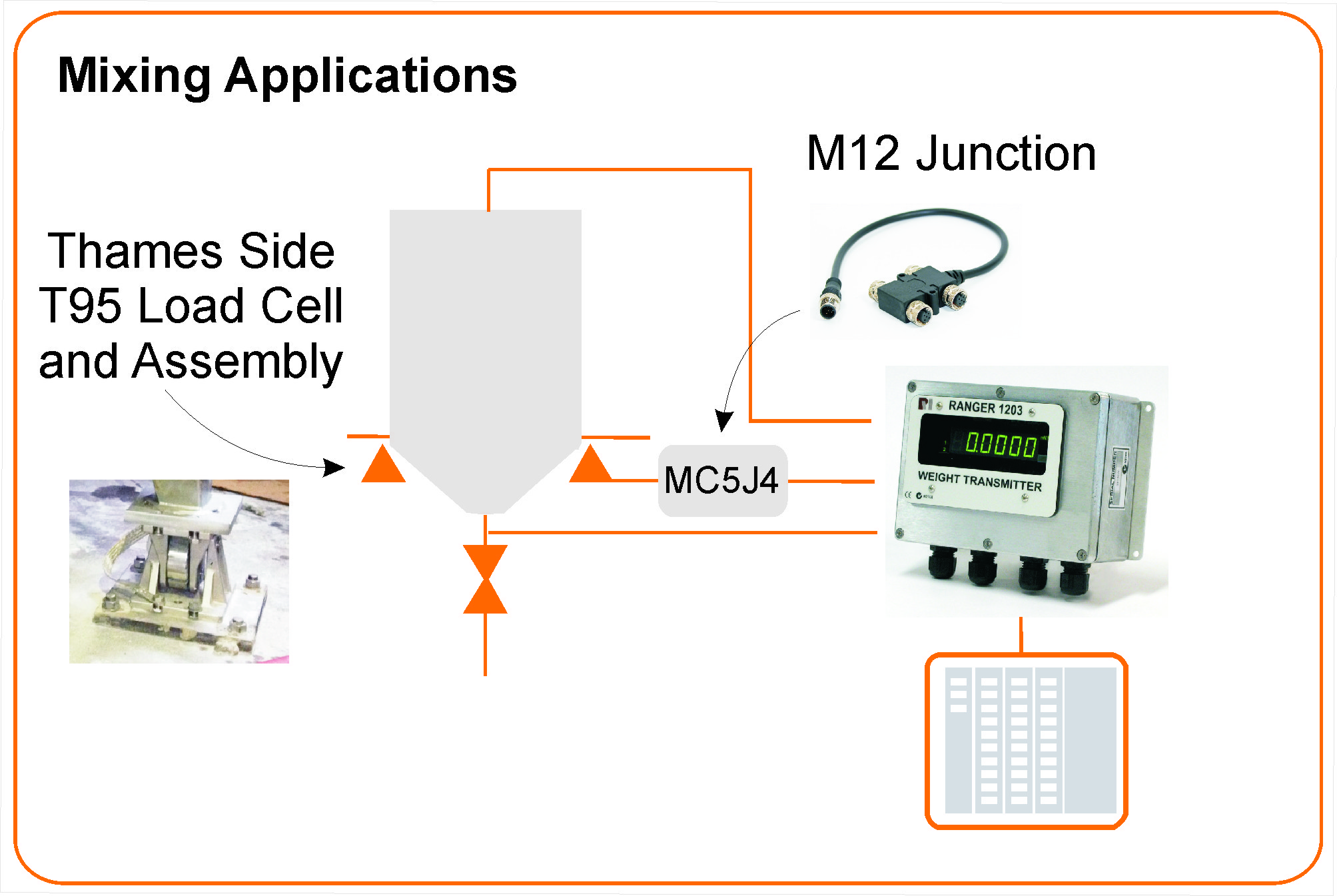 What indicator for tank weighing?
R320 or R323 for basic weighing functionality at the tank:
Two high current isolated outputs for local level control.
Communications port for connection back to a PC or in a larger installation multiple indicators can be configured in a ring network, saving on cabling.
1203 Weight Transmitter for connection back to a PLC or PC using- 4-20mA Analogue/RS232/RS485 all of which come standard.
 
..now that's smart weighing.

Product Downloads
The following files are available for download for the T95 High Accuracy Pendulum Folded Shear Beam. Ensure you select the correct documentation for your unit's software version. Check back regularly for software and other updates.
To download files, please click on a filename below. A save dialogue box should appear allowing you to specify your save location.

If a save dialogue box does not appear, right click on the link and select save target as.
Files