Description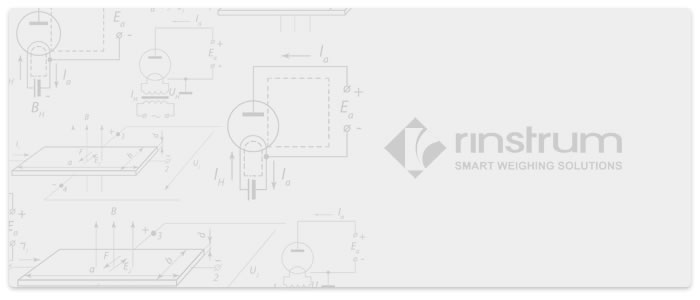 Key Highlights & Features
1000d accuracy
Allowance for angular mis-alignment
Allows vessel expansion and contraction
Fully welded and hemetically sealed to IP68 + IP69K
Integral jacking facility and lift off prevention
Low profile, extremely compact loading assembly
Stainless steel compression load sensor
Product Description
Capacities: 2.5t - 30t
The T20 stainless steel compression load cell is specifically designed as a reliable, simple, low cost solution for weighing of tanks, silos and vessels where level measurement is the main criteria. The load cell is mounted in either a zinc plated or stainless steel low profile, extremely compact mounting assembly which has integral jacking to allow load cell installation and removal, lift-off prevention and allowance for angular mis-alignment. The design is suitable for use either as a totally live system with load cells under all legs/support points of the vessel or where cost is paramount, in a dummy system with either one live and two dummy cells or two live and two dummy cells.
Please note: not available in EU non German speaking countries
Smart Weighing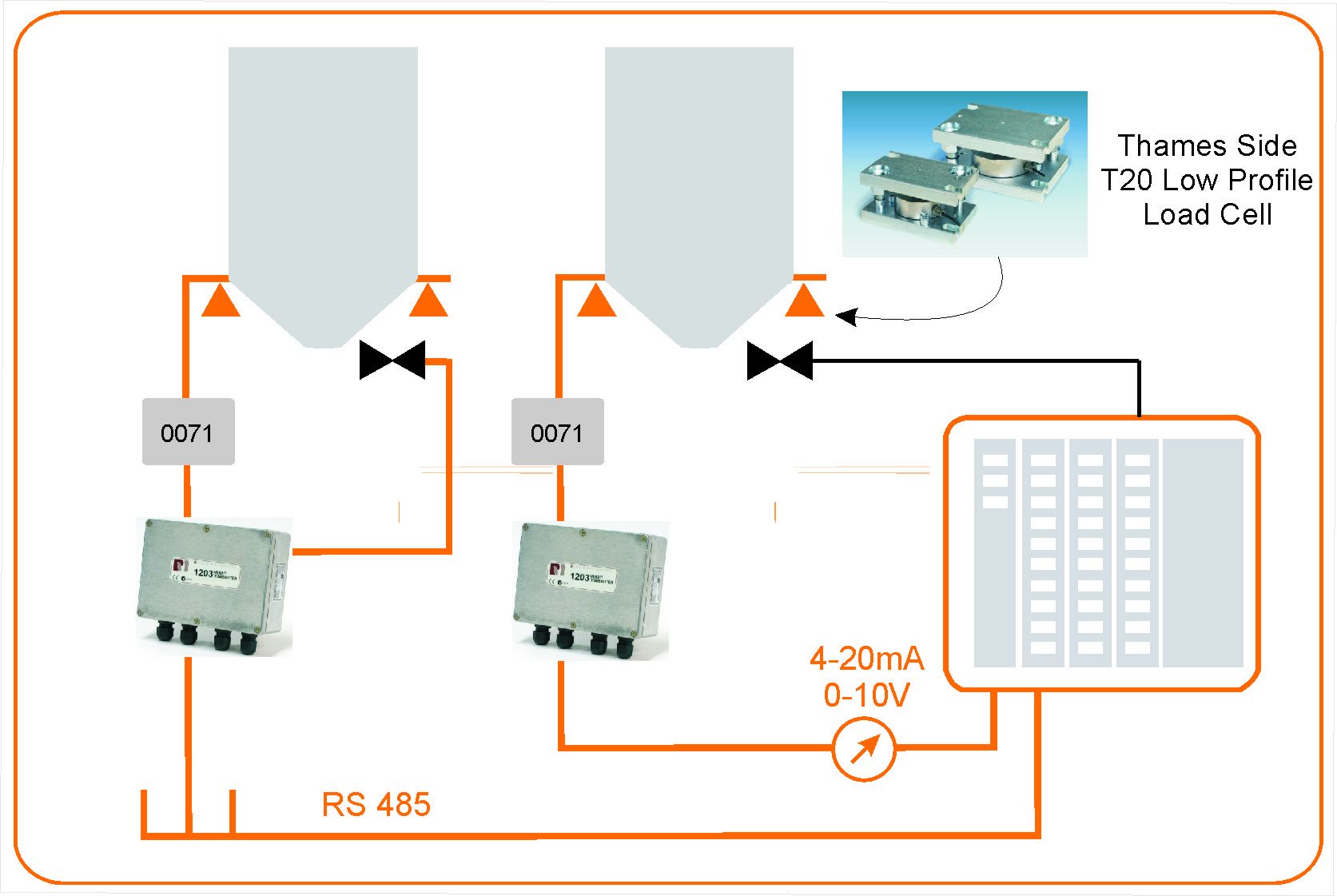 T20 with a 1203 for economical tank weighing
 Thames Side T20 low profile load cell and assembly:
low profile stainless steel load cell
stainless or zinc plated assemble
economial and robust housing
connect back to a PLC or PC using 4-20mA Analogue, RS232 or RS485, all of which come standard.
now that's smart weighing
Product Downloads
The following files are available for download for the T20 - Low Profile Assembly for Vessel Weighing. Ensure you select the correct documentation for your unit's software version. Check back regularly for software and other updates.
To download files, please click on a filename below. A save dialogue box should appear allowing you to specify your save location.

If a save dialogue box does not appear, right click on the link and select save target as.
Files