Description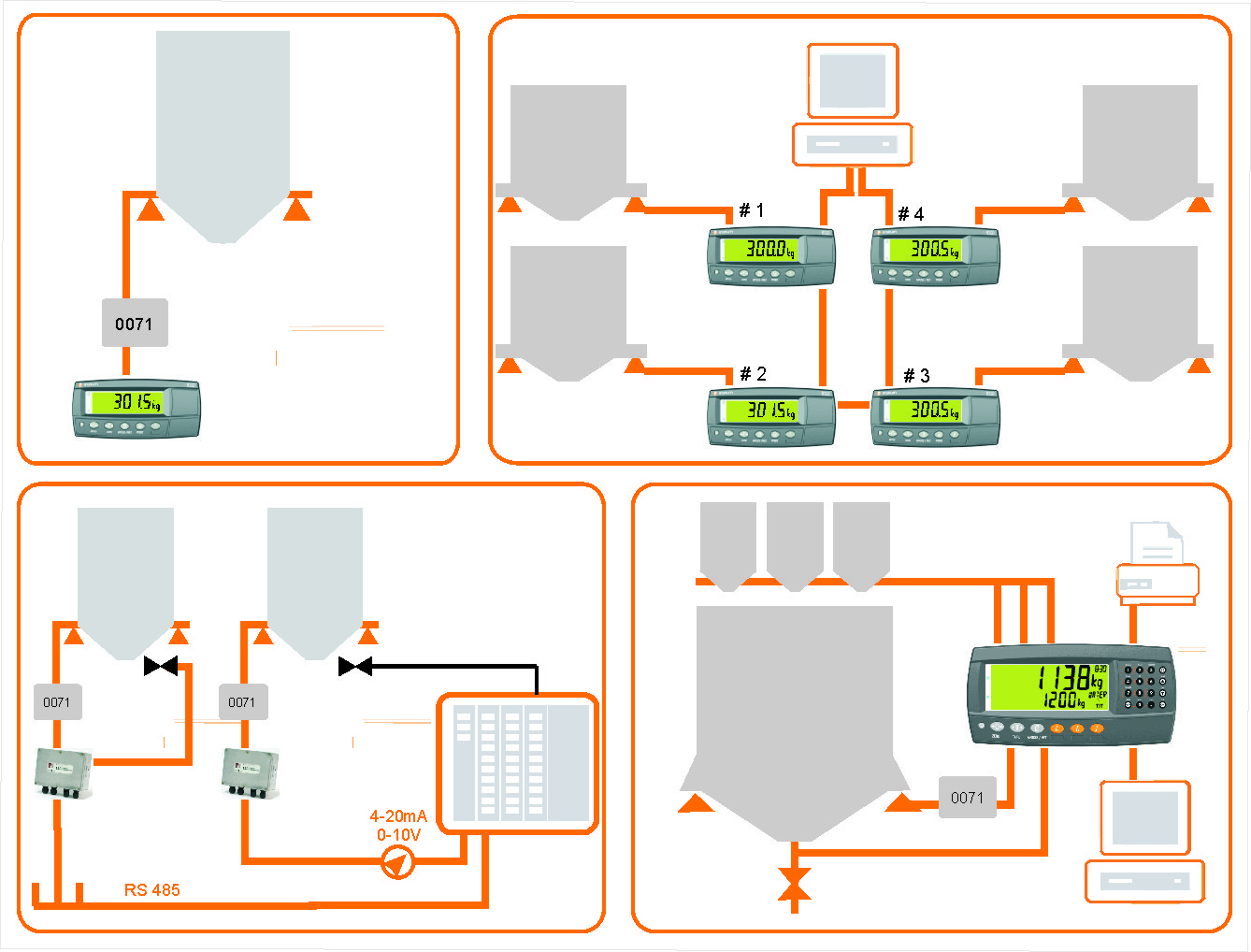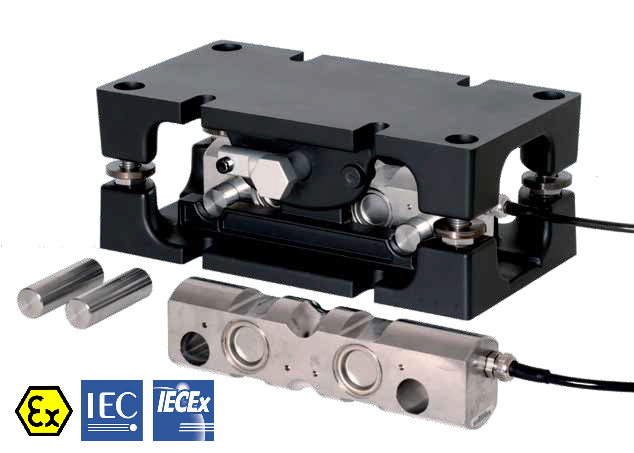 Key Highlights & Features
Allows vessel expansion and contraction
Capacities 2t to 30t
Fully welded load cell construction to IP68 / IP69K
Load cell installation / removal under load without jacks or dummies
One design covers the range from 2t to 30t
Resistant to off axis loading
Substantial lift off prevention
Product Description
Assembly - MasterMount
Capacities: 2t - 30t
The MasterMount is designed for vessel weighing.  It uses a patented lever and cam mechanism that enables the top plate of the loading assembly to be raised and lowered with a 180 degree turn with just an M30 socket spanner and T-bar.  The stainless steel load cell is retained within the assembly by simple captivated pins, thus avoiding the use of fiddly retaining clips.
Lift off protection is provided through the mount itself, rather than the traditional design of under or through the load cell, which protects the load cell from reverse shock loading. The Mastermount assembly is manufactured from high strength cast steel and is protected by a durable and hard wearing corrosion resistant paint finish.
The special design also avoids the need to use dummy cells whilst any welding or other work is being undertaken on the vessel.   Once the MasterMount loading assembly has been fitted under the vessel, installation and removal of the load cell can be accomplished in minutes, resulting in large savings in installation costs.
Load Cell - VC3500
Capacities: 2t - 200t
The high specification double ended VC3500 stainless steel shear beam load cell is used in the MasterMount.  The VC3500 family of load cells is available in capacities from 2000kg to 200,000kg. They are especially suitable for high capacity vessel weighing and feature a combined error specification of < +/- 0.03%. The critical sensor element is a fully welded double ended shear beam, manufactured from high tensile 17-4 PH released stainless steel which is heat treated to give a high ultimate tensile strength. This treatment provides an extremely stable platform for the strain gauges, resulting in excellent accuracy and repeatability. In common with all Thames Side load cells, the strain gauged element is temperature compensated to ensure accuracy is maintained through a wide temperature range. Stainless steel diaphragms are TIG welded in position to provide total environmental sealing. Super High Capacity Assembly - LA3500 for 30-200t
Capacities: 2t - 200t
The LA3500 is a traditional assembly catering for applications up to 200t and uses the VC3500 load cell.  The bi-directional freedom of movement of the top plate allows for a high degree of misalignment in the vessel support structure which is particularly important in large structures where dimensional accuracy, rigidity and angular conformity cannot be guaranteed, or where large changes in ambient temperature are anticipated. The complete assembly incorporates lift off protection, reducing the need in many cases for additional restraints. Integrated holding bolts on capacities up to 75t facilitate routine maintenance.
Note: not available in EU non German speaking countries
Smart Weighing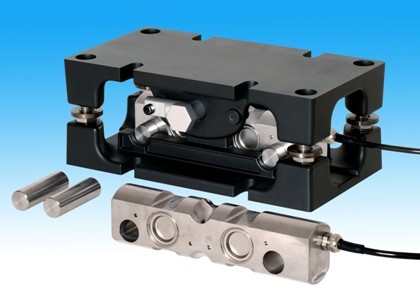 Special Autophoretic Coating
This latex based coating was originally developed to protect ferrous vehicle under-body parts, where toughness, durability and corrosion resistance are paramount.  The coating is applied to the loading assembly by immersion and is cured at 100oC, instigated by the presence of ferrous ions on the surface of the loading assembly component.  This ensures a very even deposit (typically 15-20 microns), even up holes and  deep recesses and gives a ductile deposit that can remain intact even after some mechanical deformation.  The "autophoretic" coating gives a good black paint finish, providing exceptional hardness (6H) good ductility, zero to T bend without flaking and high corrosion resistance (> 600 hours Neutral Salt Spray).
..now that's smart weighing
Product Downloads
The following files are available for download for the MasterMount Patented Assembly for Silo and Tank Weighing. Ensure you select the correct documentation for your unit's software version. Check back regularly for software and other updates.
To download files, please click on a filename below. A save dialogue box should appear allowing you to specify your save location.

If a save dialogue box does not appear, right click on the link and select save target as.
Files