Description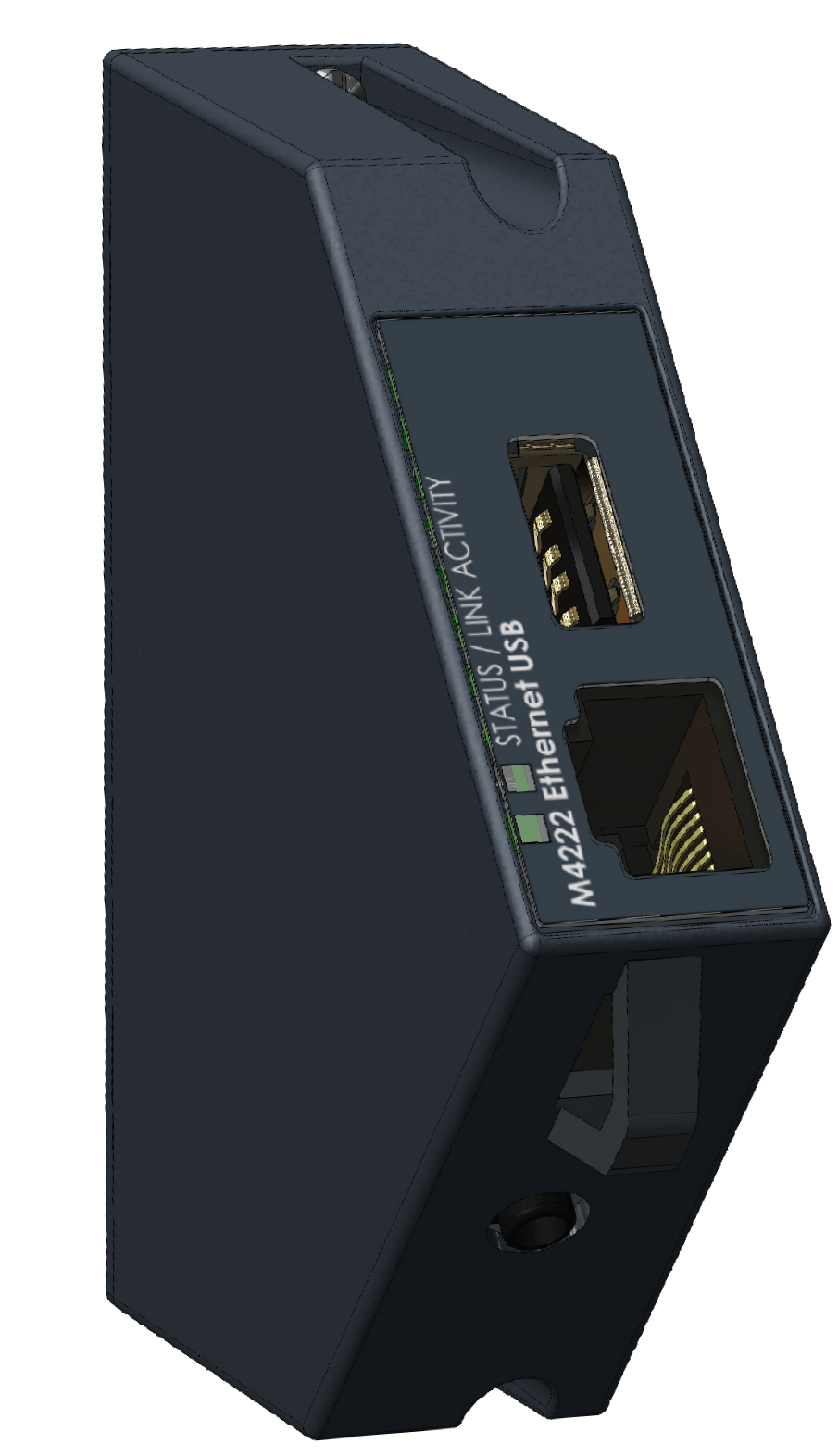 Key Highlights & Features
10/100 Base TX with Auto Negotiation
DHCP Client
Raw bi-directional ports (TCP & UDP)
Raw transmit only ports (TCP & UDP)
Standard RJ45 connector
Standard USB female connector
Web Interface
Product Description
The R400 Series R420 and R423 indicators support Ethernet using the M4222 module, it can be used with application software:
K401 Basic Weighing
K402 Process control
K410 Filling
K411 Batching
Connect an R400 indicator onto a network using an Ethernet connection for:
Remote monitoring of indicator (for service technicians)
Direct connection to the indicator from your PC application using standard sockets interface, to retrieve weight readings and configure settings
Remote PC serial port  locate your PC away from the indicator and still access the indicator like it was connected directly to the PC on a serial port (M400-525)
Features
 10 TCP and 4 UDP bi-directional server sockets to interact with network port on the R400
 3 TCP and 4 UDP uni-directional sockets (listening) to interact with auto-output port on the R400
 Simple configuration of network settings (DHCP, IP, Subnet mask, Gateway, DNS) from the R400 and web interface
Ability to access indicator as a serial port on a PC using M400-525
 DHCP client built in for auto IP negotiation or static IP allocation

 

 
Smart Weighing
Using View400 software you can connect to an indicator via a network, either locally or remotely over the internet.  The connection is made using the IP address or Host Name of the unit.  This access then allows the usual Viewer functionality, for example:
Test the connection to the indicator
Modify the indicator setup
Monitor the unit
..now that's smart weighing
Product Downloads
The following files are available for download for the M4222. Ensure you select the correct documentation for your unit's software version. Check back regularly for software and other updates.
To download files, please click on a filename below. A save dialogue box should appear allowing you to specify your save location.

If a save dialogue box does not appear, right click on the link and select save target as.
Files
 
M400-629-102

07/03/2019 - 205KB (PDF) file - M4222 Ethernet Communications Module