Description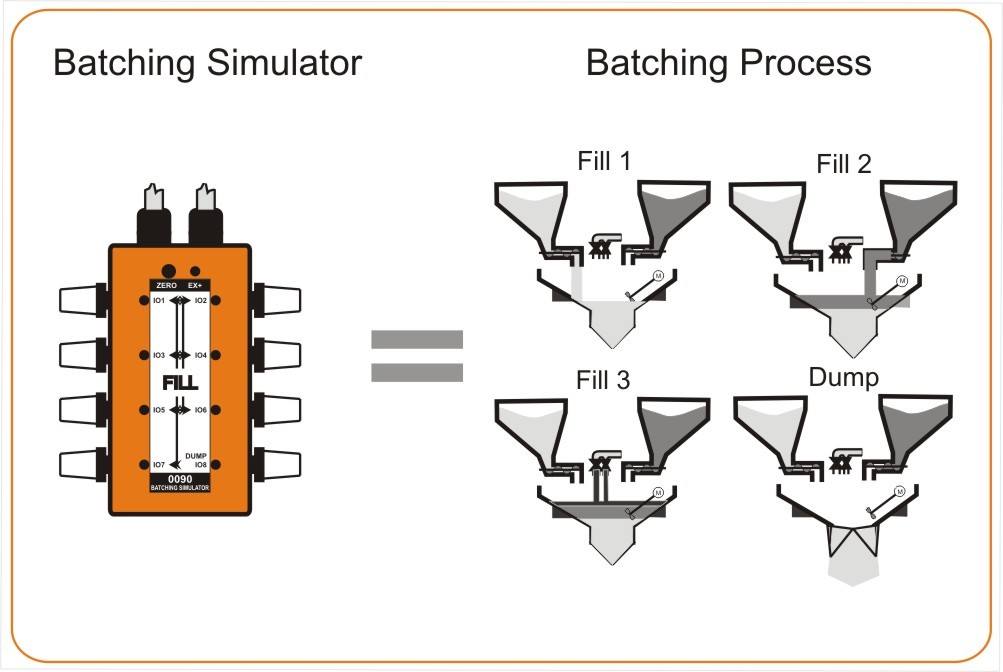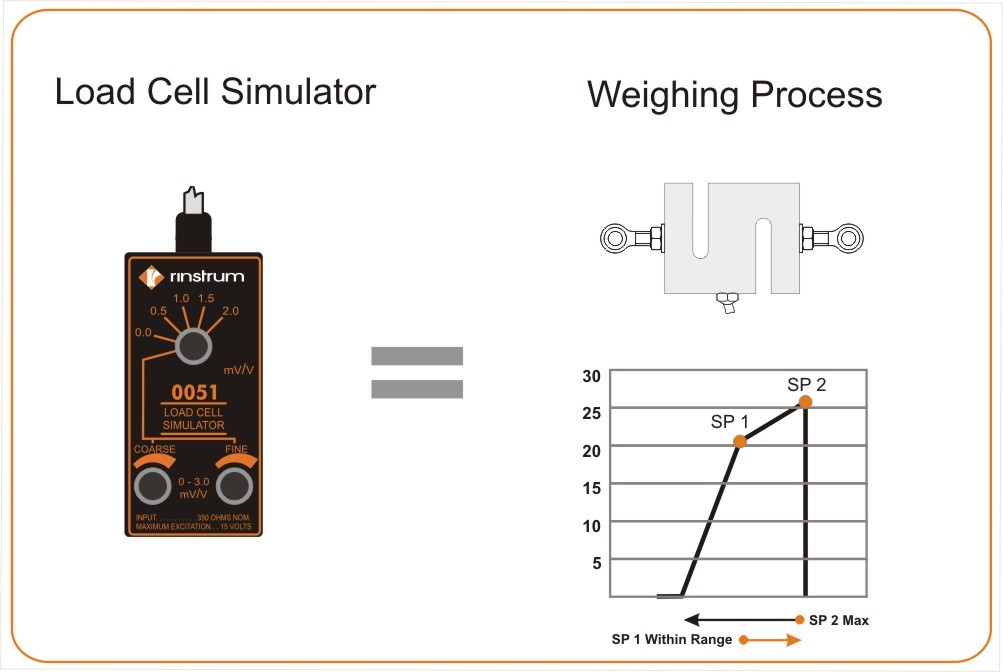 Key Highlights & Features
Product Description
Load Cell Simulator - Variable (0051)
The 0051 is a Load Cell Simulator that allows the user to simulate an increasing/decreasing load to setup an initial pre-calibration for indicators, before being used in a field installation.   Includes Coarse and Fine variation on mV/V output.
Batching Simulator (0090)
The 0090 provides a variable load for use with batching indicators. It can be used to simulate multiple material, multiple speed batching.
The 0090 provides up to seven fill inputs and one dump input.
When connected to an 8 Input/Output Module the fill channels map to the first seven outputs, and the dump maps to the eighth output.
The speed of filling and dumping can be adjusted for each input using the knobs adjacent to each label. Turning the knob clockwise will decrease the speed of the fill / dump.
LED for each input which indicates when the input is active.
The loadcell signal will increase while a fill input is active. The loadcell signal will decrease while the dump input is active.
Multiple fill inputs may be active simultaneously, allowing a variety of batching systems to be simulated
Smart Weighing
Test then Implement
Use the Load Cell Simulator to test the weighing process (eg. set point functionality) before implementing
Use the Batching Simluator to emulate simple and complex batching processes configurations the batching indicator before implementing
....saving time and effort on site.
 ... now that's smart weighing
Product Downloads
The following files are available for download for the Load Cell Simulator and Batching Simulator. Ensure you select the correct documentation for your unit's software version. Check back regularly for software and other updates.
To download files, please click on a filename below. A save dialogue box should appear allowing you to specify your save location.

If a save dialogue box does not appear, right click on the link and select save target as.
Files