Description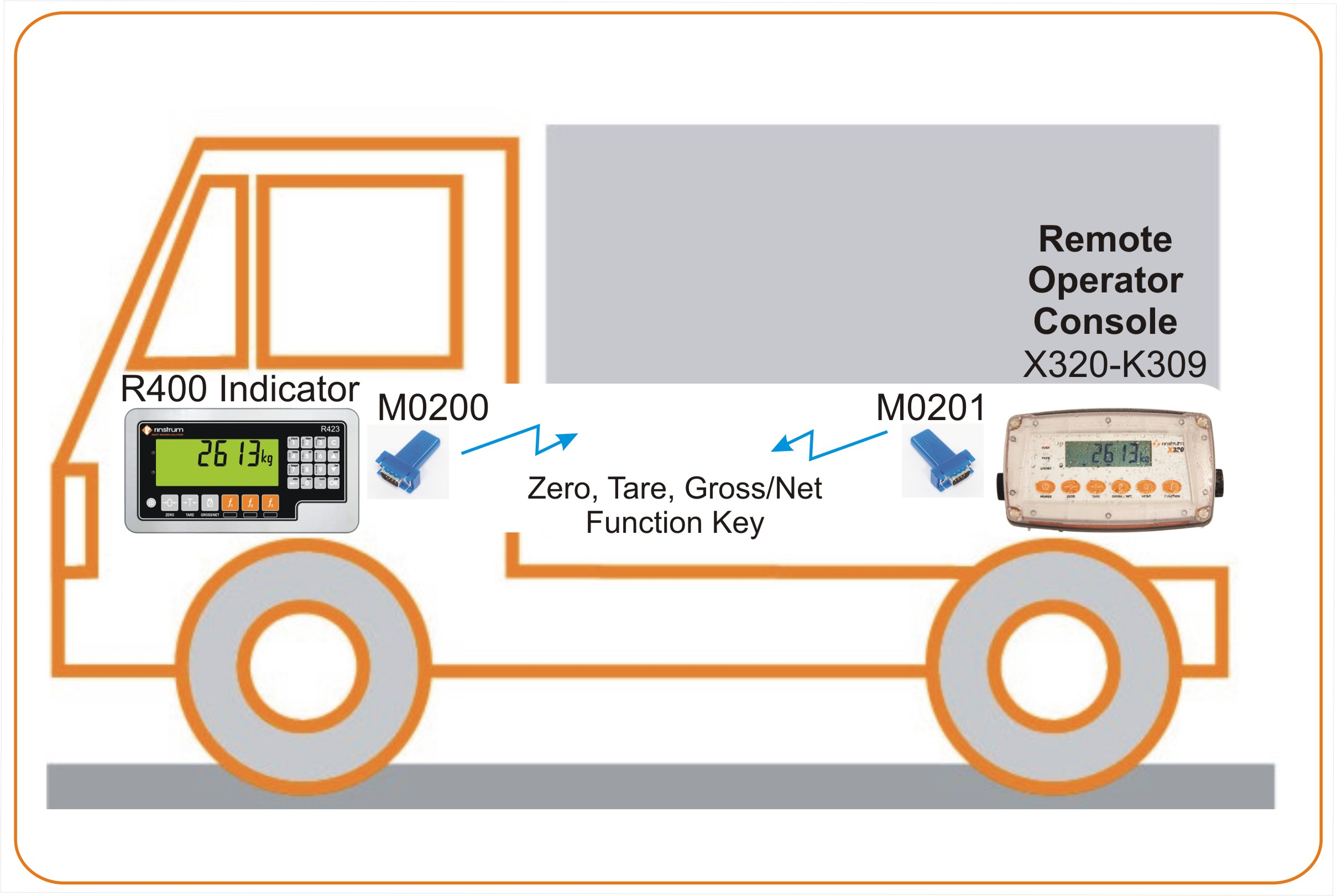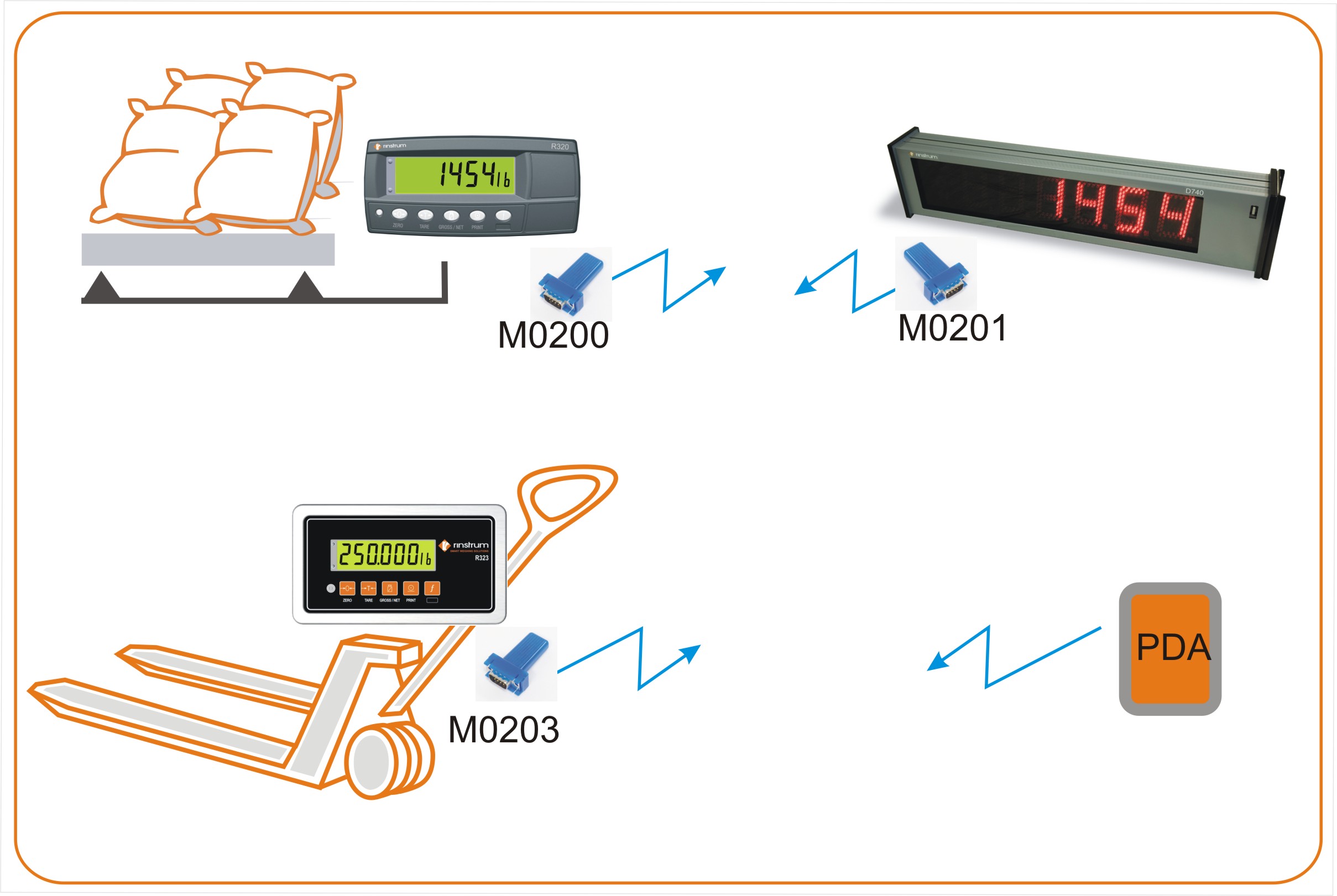 Key Highlights & Features
Dedicated point to point option
Multi-roaming option
No setup
Self discovering
Status LED
Up to 20m (65ft) wireless
Product Description
The Rinstrum Bluetooth accessories use the serial port profile (SPP) to provide a short range RS232 to Bluetooth wireless connection. The devices are self discovering and no setup is required at the host device. They are compatible with all Rinstrum indicators and remote displays that support serial communications (RS232).
Bluetooth Accessory Options:
 M0200 cable replacement master end - used with M0201 cable replacement slave device.
 M0202 Multi-roaming master device (used with M0203)
 M0203 Multi-roaming slave device - can be used with M0202 or any other BT SPP master such as a PC, smart phone or PDA
Application Scenarios:
Cable replacement - in this case the indicator (master) is equipped with a M0200 and the remote display or console (slave) equipped with a M0201.
Multi-roaming - where one master device may connect to different slave devices depending on which is in range. In this case the M0202 is used at the master and the M0203 in the slave devices.
Third party host - where the weight is to be sent to a device such as a PC or PDA (master device). In this case the indicator (slave device) should be equipped with a M0203.
Smart Weighing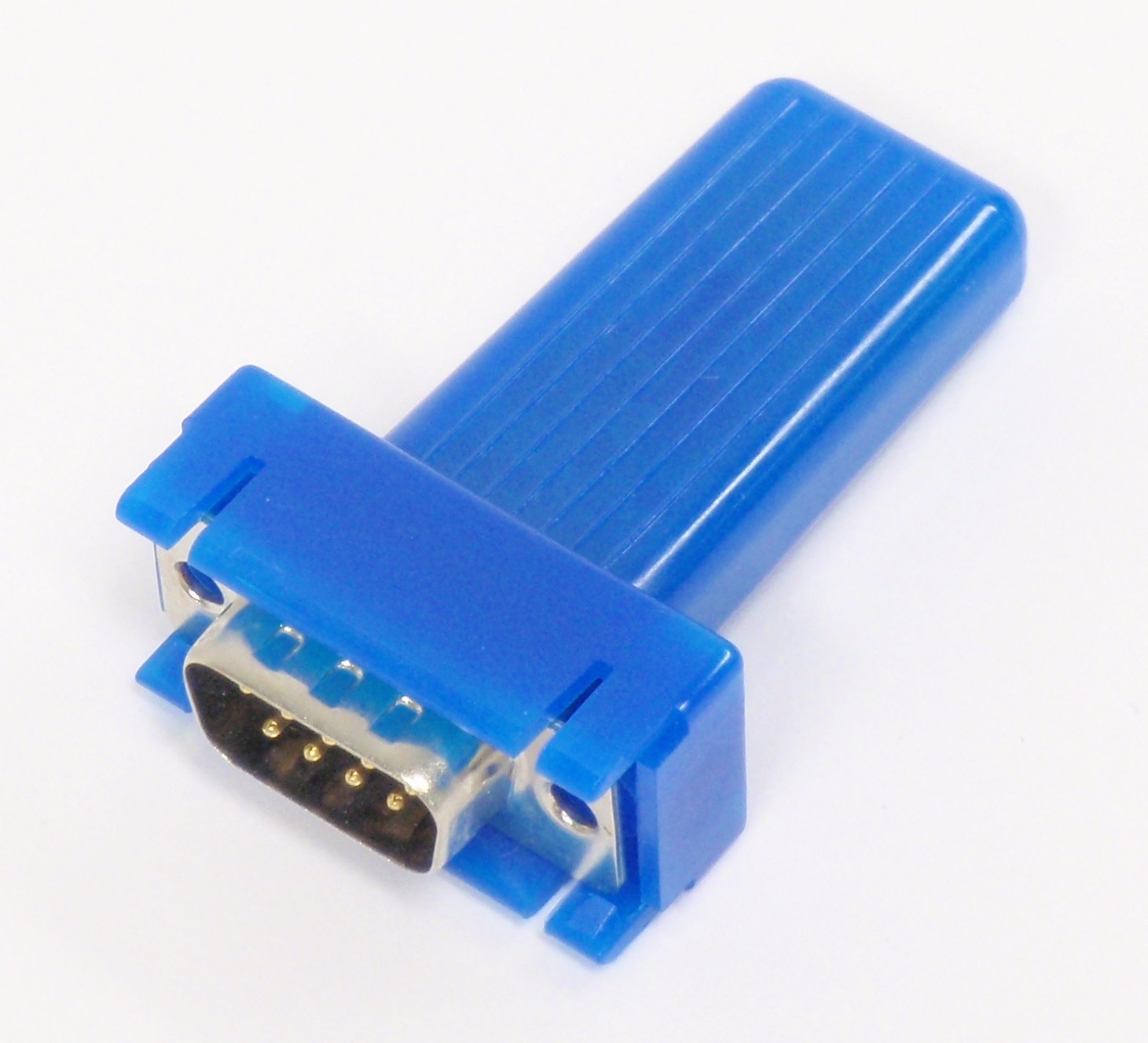 Bluetooth devices pre-configured as master or slave for simple self detecting automatic setup no PC configuration required
Bluetooth devices powered off the indicator or remote no additional external power required.
...now that's smart weighing.
Product Downloads
The following files are available for download for the Bluetooth Accessories M020x. Ensure you select the correct documentation for your unit's software version. Check back regularly for software and other updates.
To download files, please click on a filename below. A save dialogue box should appear allowing you to specify your save location.

If a save dialogue box does not appear, right click on the link and select save target as.
Files