Description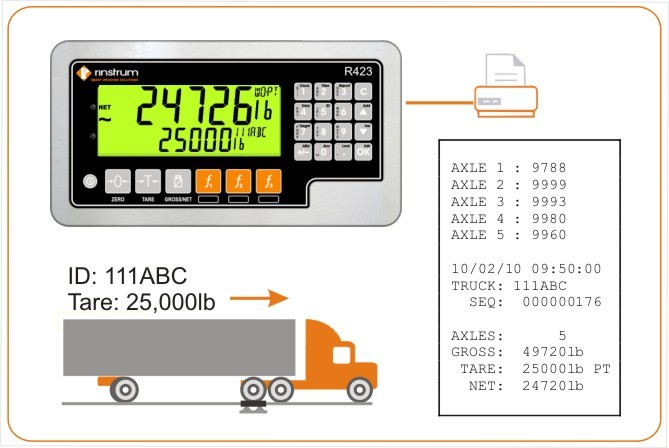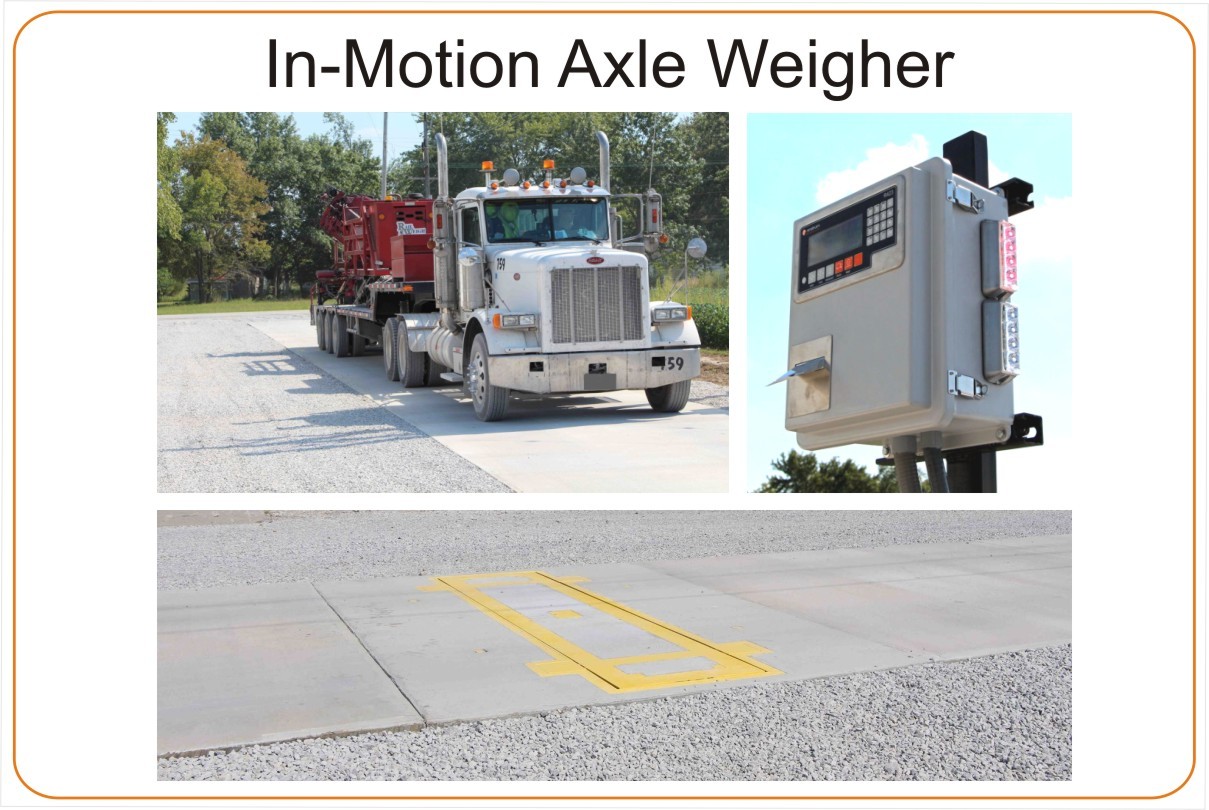 Key Highlights & Features
250 Truck ID\'s with totals
Automatic print: Time/Date, Truck ID, Axle weights, and Gross, Net, Tare weights
Inbound/outbound operation
Patented Design
Red/Green traffic control lights
Save time and money
Weather resistant enclosure
Product Description
R400-749-230 Page 1Rinstrum's axleWEIGHr is a fast, accurate and economical way to monitor commodities and truck load limit weights that are coming into or leaving your facilities.
OPERATION: Drive over the scale while movingat aconstant3-5km/h. The scale will automatically weigh each axle and print a receipt with individual axle weights and the total. If you store the trucks ID and tare weight, or use 2 pass weighing, the controller will calculate the Gross, Tare and Net values.
Monitor yields, loads, wastage and compliance
Document truck weights for Chain of Responsibility requirements and eliminate overload fines.
Determine and maximise your load and axle weights before you go over a weighbridge or to your local elevator.
Relocatable design for rented or variable work sites.
EASY: Just install, add power, zero the scale and start weighing. The axleWEIGHr is preconfigured for easy installation. The load cells are factory calibrated and the indicator is preprogrammed. All wiring is DIY terminating with screw on watertight M12 connectors.
ACCURATE: On average better than ± 0.5% repeatability can be expected. Company testing as well as numerous field installs have shown that with extended flat and level concrete approaches better accuracy can be achieved. Individual results may vary. Well maintained vehicles weigh the best. Never worry about being overloaded again.
ECONOMICAL: About 1/3 of the cost of a full length truck scale. With the axleWEIGHr you will always know the total vehicle weight and the individual axle weights. Installation generally in half a day and nocostly foundations. No limit on the number of axles, allows for any truck configuration or length. Can even be installed in a gravel driveway removing the need for costly approaches and exits.
INNOVATIVE: This patented design produces fast accurate weights without stopping on the scale or interrupting the flow of traffic.
WARRANTY: One year on printer, two years on controller, 5 years on load cells and precast concrete.
*axleWEIGHr is not certified as Legal-For-Trade
Smart Weighing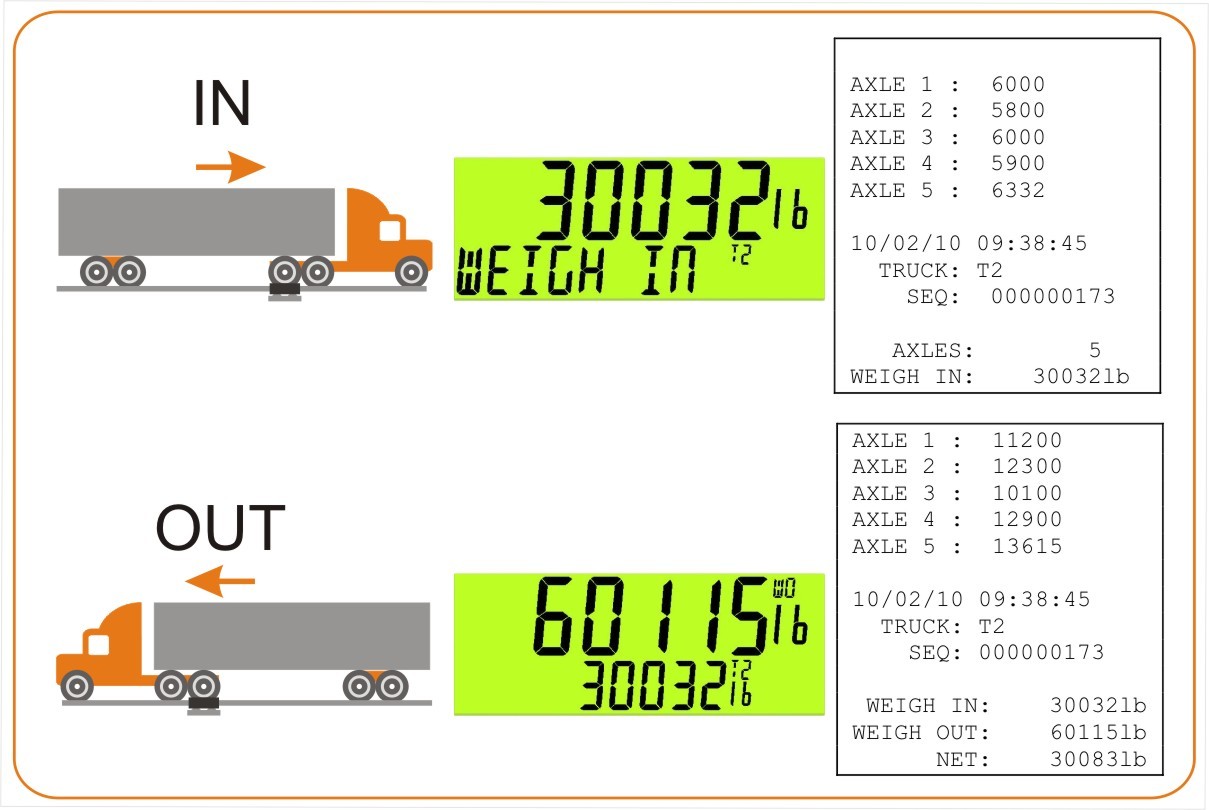 Two Pass Weighing  Weigh In and Weigh Out
IN
Simply press the Truck Key and OK
Drive over the axleWEIGHr
OUT
Use the Up/Down arrows to select the Truck ID then OK
Drive over the axleWEIGHr
 
   ...now that's smart weighing
Product Downloads
The following files are available for download for the axleWEIGHr - In Motion Axle Scale. Ensure you select the correct documentation for your unit's software version. Check back regularly for software and other updates.
To download files, please click on a filename below. A save dialogue box should appear allowing you to specify your save location.

If a save dialogue box does not appear, right click on the link and select save target as.
Files