Description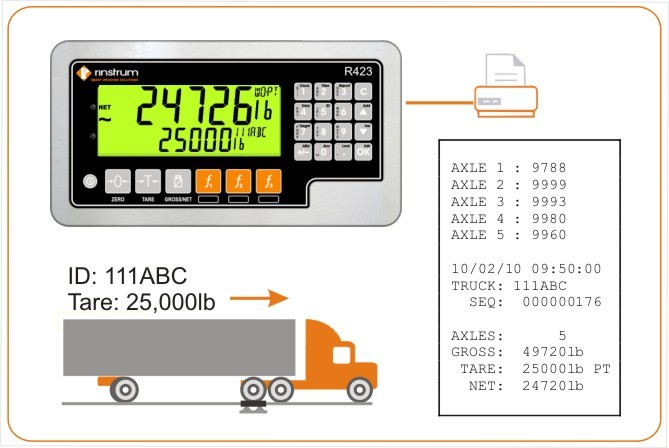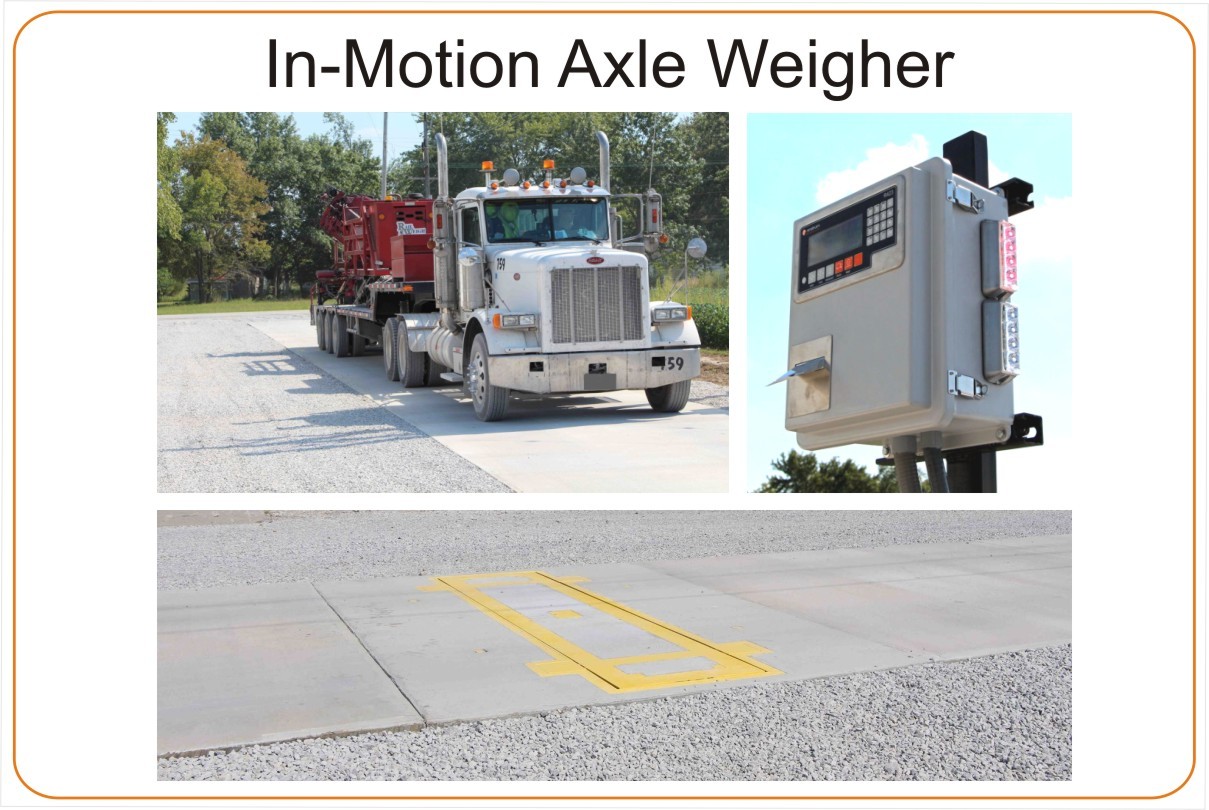 Key Highlights & Features
Available with remote clicker/ power antennae option
Back lit LCD is visible in all lighting conditions
Carbon steel enclosure
Inbound outbound operation
Side mounted red and green control lights
Tally roll printer with time date, truck ID, axle weights
Up to 250 Truck IDs
Product Description
EASY: 
The In-Motion-axleWEIGHr is preconfigured for easy installation.  The load cells are factory calibrated and the indicator is preprogrammed.  Just add power, zero the scale and start weighing.
PORTABLE: 
Easy to transport, Easy to install, Easy to relocate.
INSTALL: 
The In-Motion-axleWEIGHr is a precast concrete slab with a precast concrete scale in the center.  It can be installed just about anywhere.  Just pick it off the back of a truck and place it on a 12 inch bed of compacted crushed stone, backfill as needed.
FAST:  Don't stop on the scale.  Weigh in-motion for fast and accurate results up to 2 mph.
ACCURATE: 
On average better than +/- 0.5% repeatability can be obtained with good quality approaches.  With extended (concrete) flat-and-level approaches, greater accuracy is possible.
ECONOMICAL:
  Avoid tickets and lost productivity from non-legal loading.  With the In-Motion-axleWEIGHr you will always know your axle weights without the need to weigh on a public scale.
DURABLE: 
Reinforced precast concrete slab is designed for years of trouble free operation.
WARRANTY:
  The electronics and load cells have a 2 year warranty and are supported by a network of authorized distributors
CUSTOMIZABLE:
  Fully programmable indicator can adapt to your operational and data management needs.
axleWEIGHr Brochure
Smart Weighing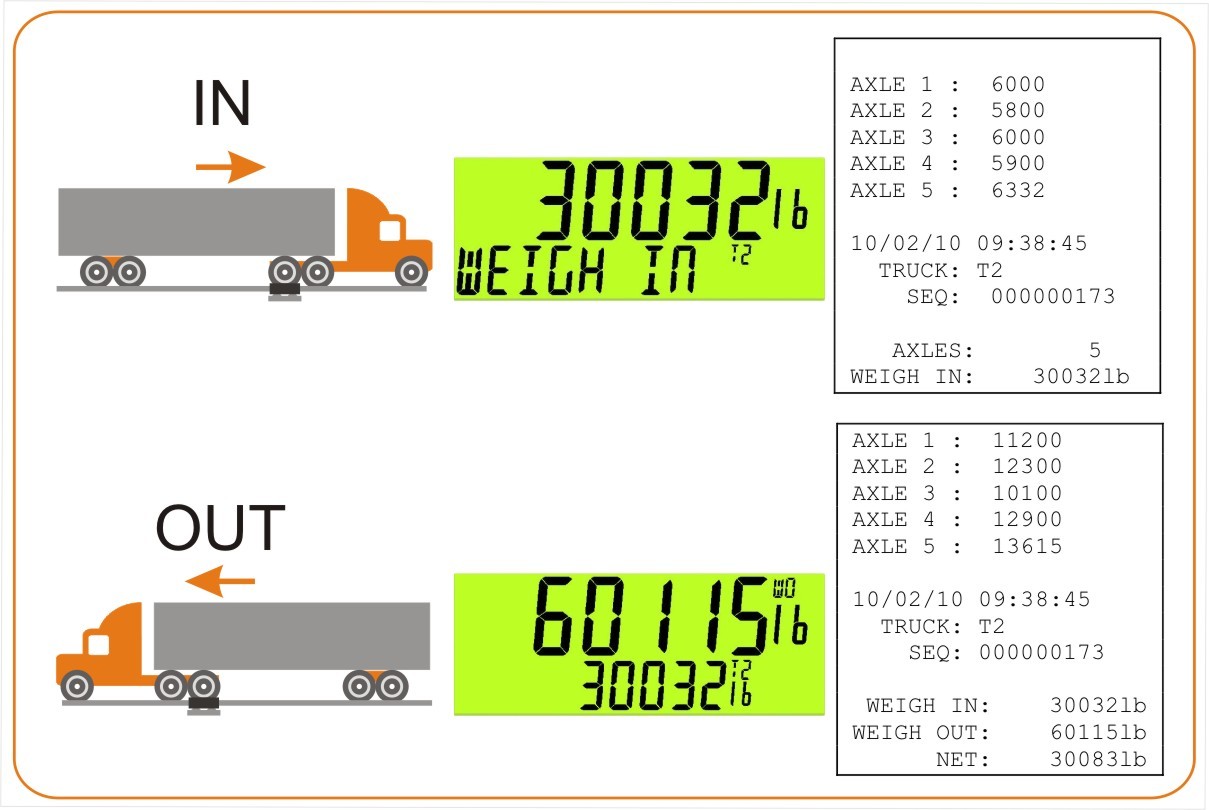 Two Pass Weighing  Weigh In and Weigh Out
IN
Simply press the Truck Key and OK
Drive over the axleWEIGHr
OUT
Use the Up/Down arrows to select the Truck ID then OK
Drive over the axleWEIGHr
 
   ...now that's smart weighing
Product Downloads
The following files are available for download for the axleWEIGHr - In Motion Axle Scale. Ensure you select the correct documentation for your unit's software version. Check back regularly for software and other updates.
To download files, please click on a filename below. A save dialogue box should appear allowing you to specify your save location.
If a save dialogue box does not appear, right click on the link and select save target as.
Files