Description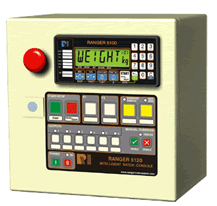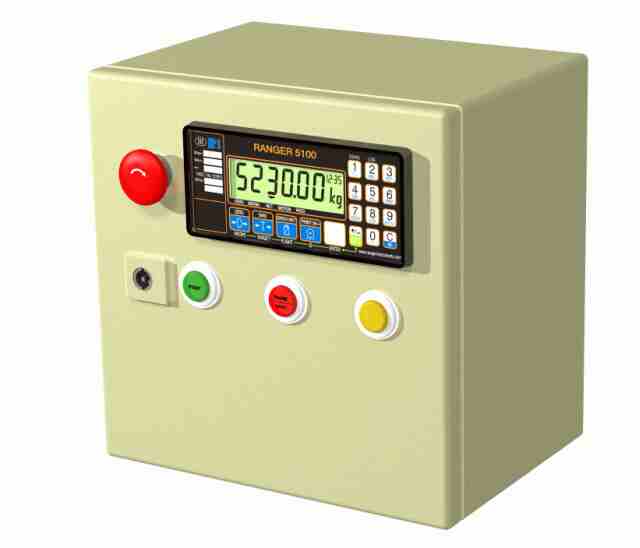 Key Highlights & Features
99 Recipe memory
Auto-jogging & auto-flights
Automatic discharge sequences
Emergency stop button
Minimal electrical installation
Prewired - ready to install
User friendly
Product Description
The 5110 and 5120 batching consoles are simple and cost effective means of installing a stand-alone automatic batching system.  They feature a 5100 panel mounted in the steel enclosure with:
din-rail mount VAC to VDC power supply
emergency stop button
0215 4 input/4 output relay module
three (3) assignable operator buttons
The 5100 stores each of the materials and 99 recipes using six alpha/numeric name - these names are then used by the operator to view and select items.  For example when entering a target for cement, the 5100 can display "CEMENT" as the identifier for the feeder.
Smart Weighing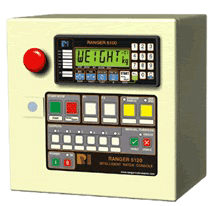 Operator friendly
Full automatic batching can run a single batch or continuous cycles without operator intervention. The operator can select a stored recipe and then apply a increase/decrease batch size quickly and easily.  In a concrete batching application the operator re-calls the required recipe (1 cubic metre of 40MPA concrete) then enters the number of cubic metres required (3.7) then starts the batch.
..now that's smart weighing.
Product Downloads
The following files are available for download for the Automatic Batching Console. Ensure you select the correct documentation for your unit's software version. Check back regularly for software and other updates.
To download files, please click on a filename below. A save dialogue box should appear allowing you to specify your save location.

If a save dialogue box does not appear, right click on the link and select save target as.
Files