Description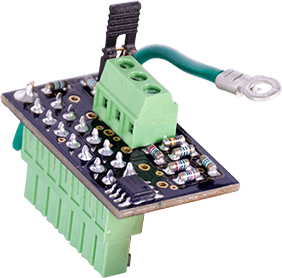 Key Highlights & Features
Converter for Analogue Input (M4903)
DIN Mountable 12 or 24VDC Power Supplies
External Relay Modules
Indicator Mountable Battery Pack
Indicator Mountable Power Supply VAC
Opto-link cables (USB or serial) for Indicator to PC connection
Relay Module Cable (M4902)
Product Description
rinLINK
The magnetically coupled opto-link on the front panel provides a convenient temporary connection to a laptop - no need to access rear of the indicator.
Transfer of setup and calibration information
Download of software upgrades
External Relay Modules
The relay module, used in conjunction with an I/O module, provides 8 voltage free relay outputs rated to 250VAC and 8A.

8 voltage free relay outputs rated to 250VAC/8A.
DIN rail mountable.
Provides N/O (normally open) and N/C (normally closed) contacts for each output.
Available as either 12 or 24VDC (DIN mounted power supplies available stock codes A10010 12VDC or A10055 24VDC)
Connects into an I/O module on a R400 Series indicator (prewired cable available supplied separately stock code M4902

 

 
DIN Rail Mounting Power Supply (12 or 24V DC)
110-240V AC to 24V DC 2A output
DIN rail mountable switch mode power supply
Converter for Analog Input (M4903)
| | |
| --- | --- |
| The M4903 connects into the load cell input on an R400 Series Indicator to create an analog input (0-10V or 4-20mV input) into the indicator  for use with sensors that generate a 0-10V or 4-20mV output - for example force or pressure transducers. | |
Smart Weighing
 Industrial Relay and Power Kits
For industrial applications combine the DIN rail mountable 8 external relay module with the DIN rail mountable power supply and the prewired cable for connection between the relays and the I/O on the indicator - saving time and money.  Available as either 12 or 24VDC.
..now that's smart weighing.
Product Downloads
The following files are available for download for the Accessories. Ensure you select the correct documentation for your unit's software version. Check back regularly for software and other updates.
To download files, please click on a filename below. A save dialogue box should appear allowing you to specify your save location.

If a save dialogue box does not appear, right click on the link and select save target as.
Files