Description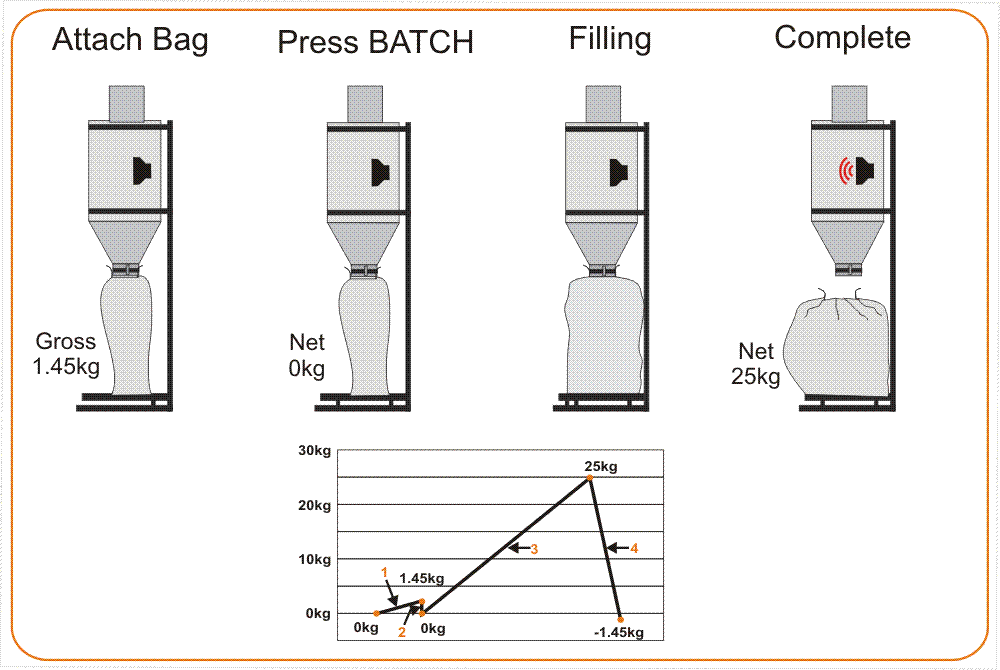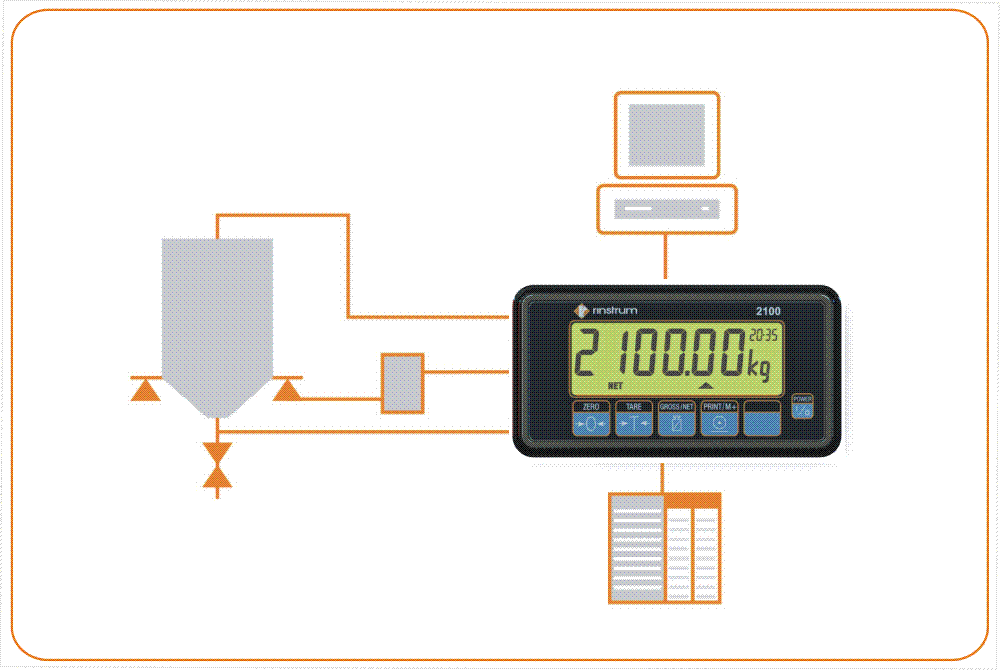 Key Highlights & Features
3 Input/Outputs standard
Basic catch weighing - low/pass/high
Batching - 1 material, 2 speed & dump
Battery backed Clock/Calendar
Large 27mm Alpha LCD Display with LED backlighting
RS232 serial output
Product Description
The 2100 series indicators feature a large LCD display in a compact slim line housing. The 2100 combines a practical set of applications, including filling and check weighing, with a range of power and mounting options.
Built in application support
Single material, two speed filling;
Check weighing  low, pass and high;
Basic printing with built in clock calendar;
Three input/outputs standard:Three (3) control points can be configured independently as either inputs or outputs.
Programmable function key: Batch control, Parts counting, Unit switching, Hold and peak hold, Live weight and Total
Suitable in various lighting conditions: The large 27mm high LCD display and LED backlighting make for improved visibility in all lighting conditions.
Flexible power options: The unit is available in four powering options, two DC variants, AC and battery.
Serial Output: The RS232 serial output is provided standard for use with a remote display, printer or connection back to a PC.
Multiple housing options, available standard as panel mount or optionally with a stainless steel housing if a desk mounted IP65 solution is required.
Only 22mm (0.9in) deep, mounts directly on a surface with small cut outs only required for cabling to pass through.
Note regarding Trade Approval:
V2.5 and lower are Trade Approved to 6,000d. As of July 2012 has been modified to V3 hardware and firmware.The 2100 V3 is not valid for trade stamping and no longer covered by NSC (S-403) nor OIML (R76) due to the excitation changing from 8V to 8.5V. V3 is non trade and cannot be stamped.
Smart Weighing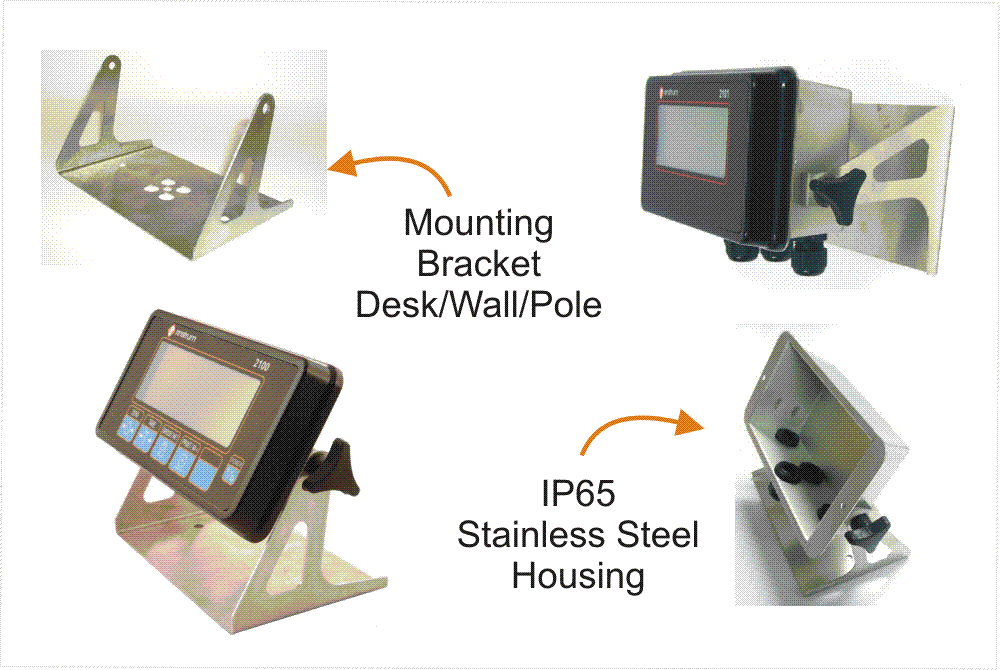 Simple relay module mounting
The innovative design allows the relay module to mount directly onto the instrument housing; no cabling or external power required.
Three (3) voltage free relay outputs;

Outputs are independent and isolated;

Rated to 250VAC and 8A;

Normally open (N/O) and normally closed (N/C) contacts.
..now that's smart weighing.
Product Downloads
The following files are available for download for the A practical combination of features and applications - 2100. Ensure you select the correct documentation for your unit's software version. Check back regularly for software and other updates.
To download files, please click on a filename below. A save dialogue box should appear allowing you to specify your save location.

If a save dialogue box does not appear, right click on the link and select save target as.
Files