The M4501 Storage Module for Rinstrum's R400 Series Indicators contains 6MB of non-volatile alibi memory. This allows users to capture data from the indicator without using a printer. This reduces costs and provides a soft copy of the data, which can be accessed later.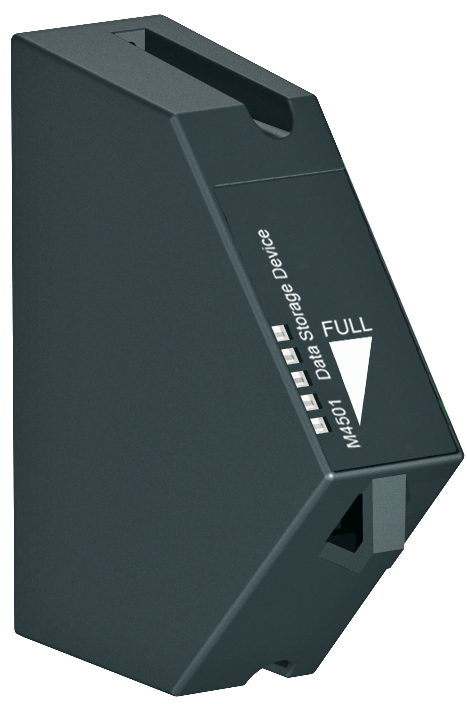 The main advantage of using the M4501 module is that it can be used remotely (without being connected to the PC) during usage. The data stored in the module can be downloaded as a CSV (Comma Separated Values) file (which can be opened in any spreadsheet ) when connected to a laptop PC running the viewer software via a rinLINK USB cable.
The M4501 module also has LED annunciators that indicate how much of the module's storage has been used.
The following video demostrates the use of M4501 and how to use it with the R400 Viewer software for PC.
For more information on the M4501 module, see the M4501 Datasheet.
For more information on this and other modules available for the R4501, see the R400 Series Modules page.