K404 Truck Weighing Firmware Updated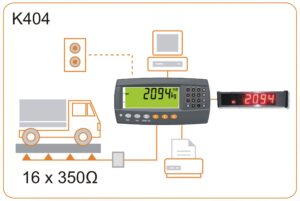 The K404 Truck Weighing firmware for the R400 Series of Indicators has been updated.
This update includes adding support for Matko and Fairbanks remote display traffic lights as well as several other minor changes.
The newest version of the software can be downloaded from the R420-K404 and R423-K404 page.